Nando's Australia
Say hello to Nando's and the home of PERi-PERi
Creating the foundation for digital success with Nando's
The Challenge (and opportunities)
Solving problems and unlocking potential
Nando's approached Inlight looking for a partner who could match their vision for a fast, secure and scalable solution that was ready for immediate delivery to existing customers while also having the capacity to optimise and grow well into the future.
Enter Inlight.
Cultural alignment and shared values
The beginning of a beautiful partnership
Shared cultural values across both businesses were evident right away with both parties firmly believing the best way to achieve the collective vision was through a committed partnership. This aligned vision and mutual respect ensured a powerful relationship from the very early days, allowing for constructive discussions which enabled Inlight and Nando's to collaborate on an evolving backlog, delivering value as fast as possible.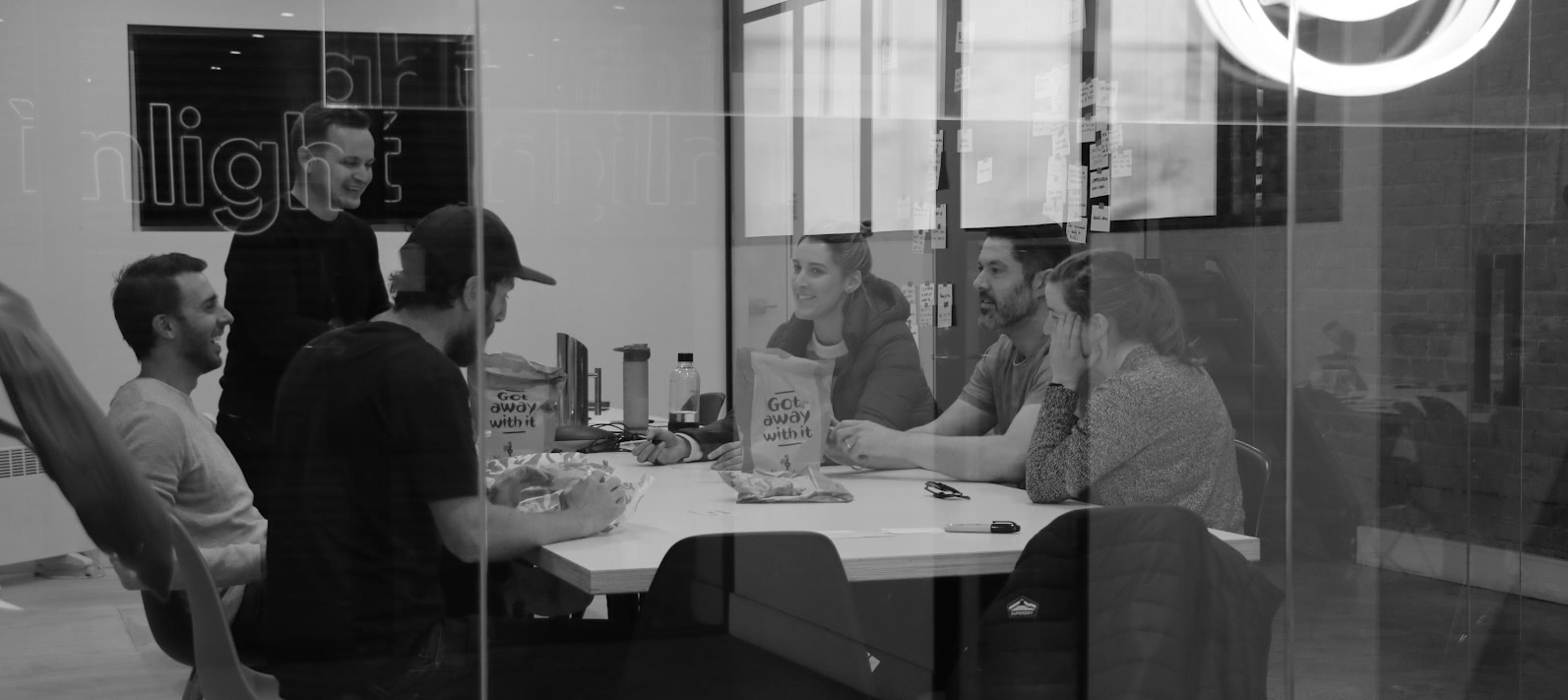 "Inlight's pitch excited us from the start. Our customers are tech savvy so we wanted a market leading solution that would exceed their expectations. Inlight clearly understood our needs and were able to show us how they could deliver results for our current platforms and well into the future."
Jessica Freeman
Customer Excellence Manager | Nando's Australia
A HUMAN FIRST APPROACH
Taking the time to Listen
Using Inlight's framework of Listen | Think | Make | Evolve, Inlight viewed all requirements and goals through a product development lens. Starting with Listen activities to deep dive into the business goals, customer needs and technical requirements before moving onto the product solutions across UX/UI and technical product design.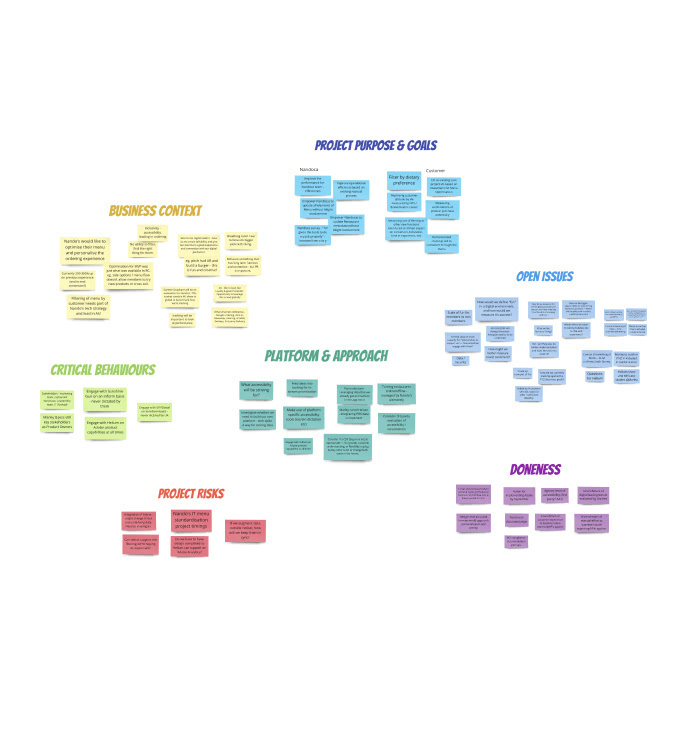 Product & Project Solution Design
A solution greater than the sum of its parts
A central pillar to the success of the project has been the approach to product design. The first release of the MVP platform across the web, app and custom API has ensured it's ready for both immediate use and ongoing feature development and evolution. Continuous review of priorities and ensuring that we evaluate needs across the business and customers allows for a technical design enabling high-quality development, fit for purpose upon release and ready for scale in the future.
The Nando's team have partnered with Inlight throughout the project, playing a pivotal role in key ceremonies such as: Standups, Backlog Refinement and Backlog Planning as well as providing subject matter experts to support Inlight solution design on complicated features.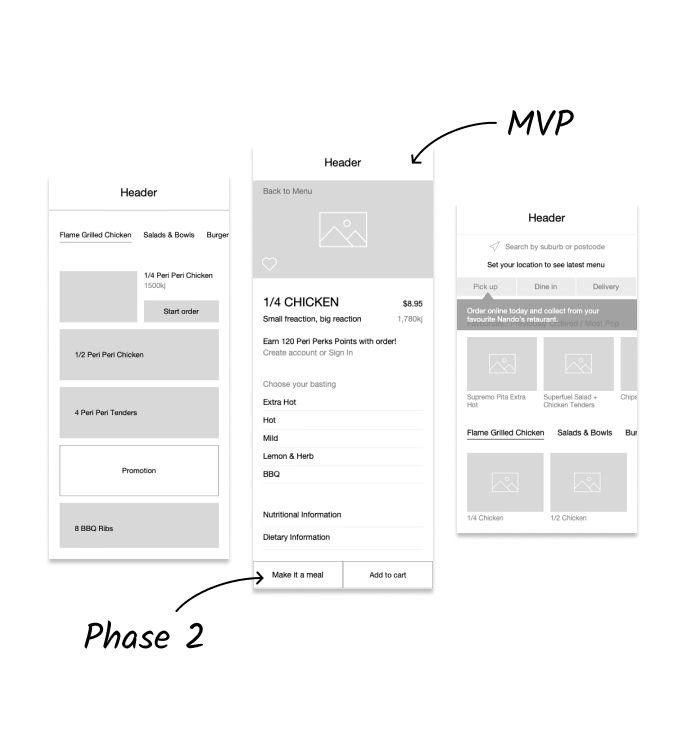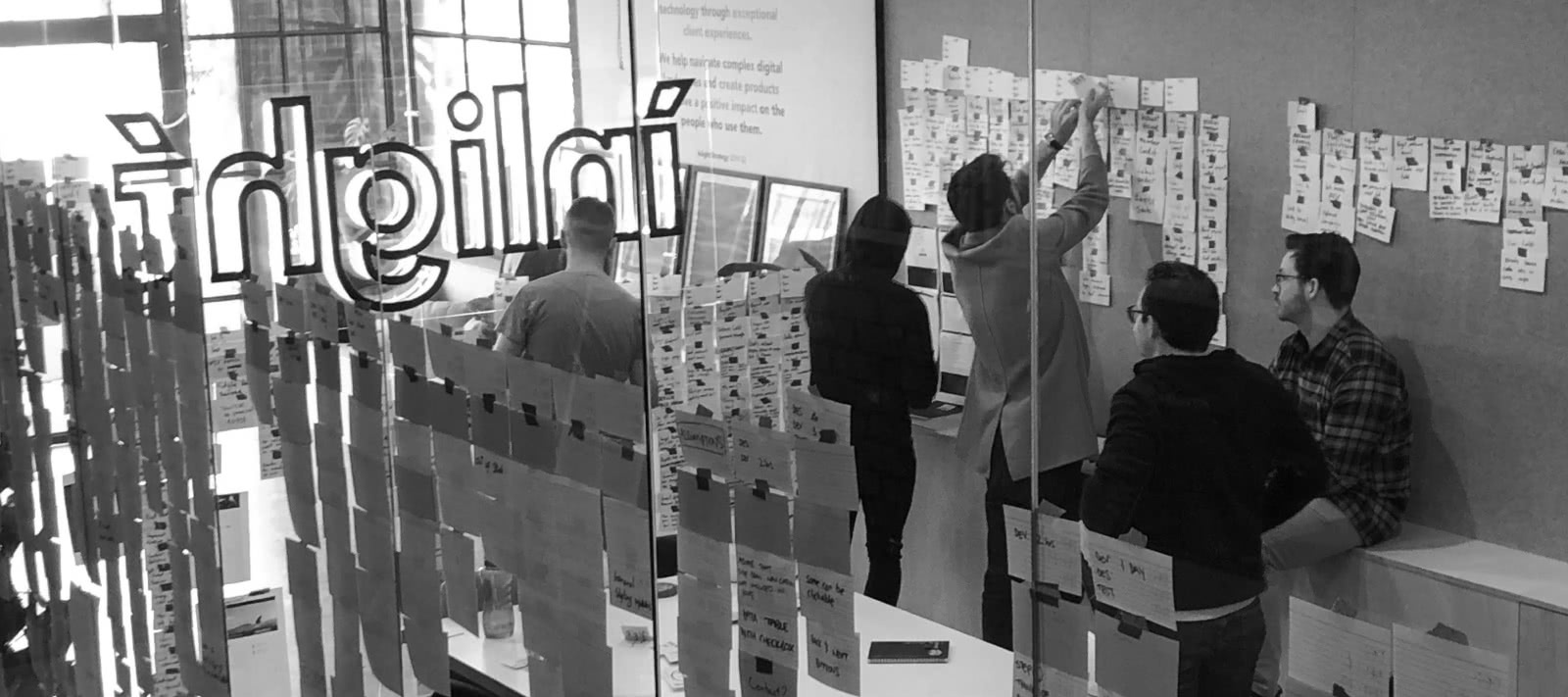 The right tech stack
Technical solutions ready to take on the world
Achieving the key goals for the tech stack across simplified management, high support, ease of use, ready for scale, fast to market, secure and most importantly, a great customer experience requires specialist skills and technical planning.
Sophisticated content and data management
GraphQL
End-user performance is critical so Inlight has created a GraphQL API layer allowing the platform to handle and optimise data from multiple sources without performance degradation.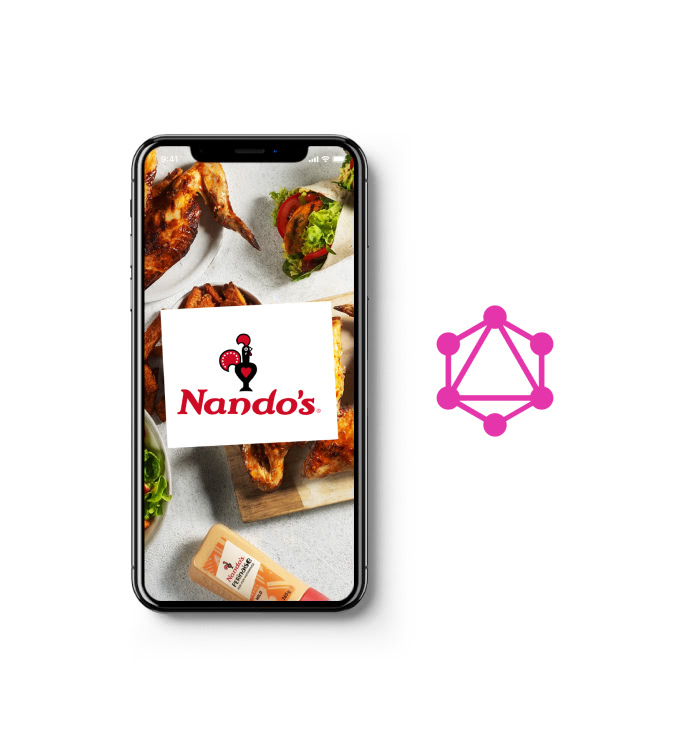 Sophisticated content and data management
Headless Craft CMS
Inclusion of a lightweight CraftCMS content management system means the Nando's team can manage content across the website and app environment, without having to duplicate data managed in other services which can be cumbersome and losses in consistency. This has ensured platform reliability and efficiencies for the Nando's team.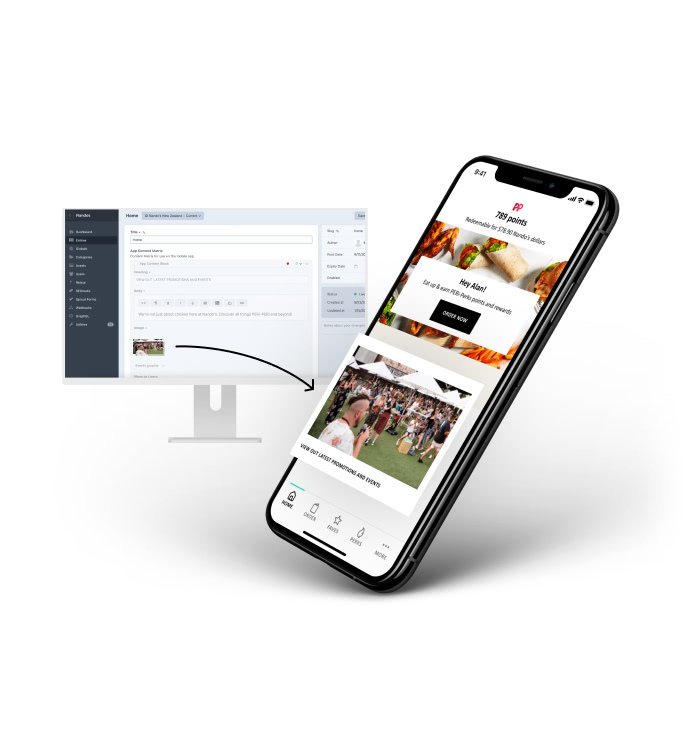 Lightning fast front end
Supreme performance with React & React Native
The new platform covers Nando's website, online ordering platform and iOS & Android apps. For a fast web front end, the platform utilises React & next.js. This is also extended to the apps which have been developed in React Native meaning the immediate and longer-term requirements of the platform could all be met comfortably.
Inlight was able to lean on extensive experience to establish frameworks to move through development faster and make the most of opportunities to share approaches across web and app.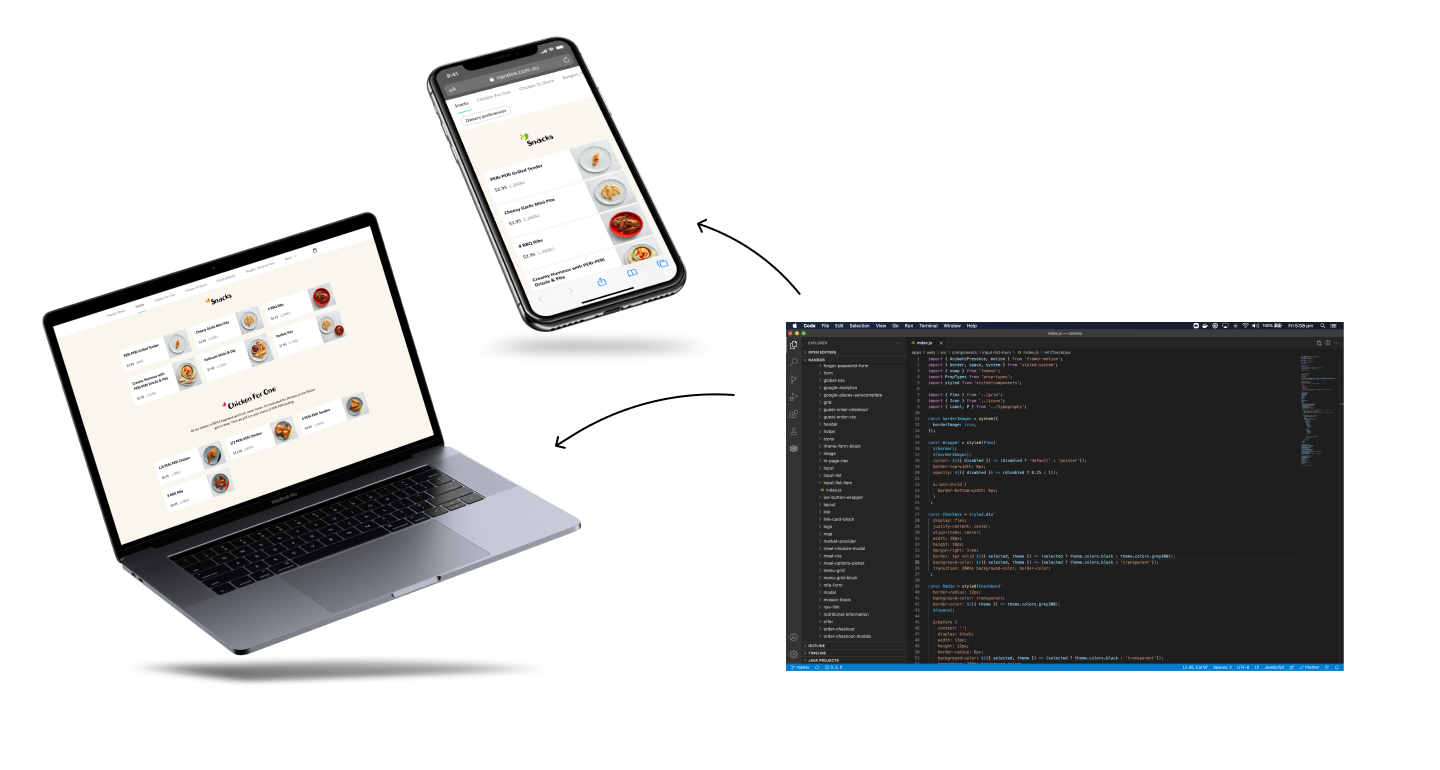 "When it comes to managing multiple partners, dynamic content and an ever evolving, innovative food brand; this all encompassing platform approach allows Nando's to comfortably sit in their best in class market position whilst also being nimble enough to change course and optimise new learnings in our current world environment."
Tony Milne
Chief Technology Officer & Co Founder | Inlight
Partnering with AWS
Infrastructure & hosting
Key to Nando's long term success has been simplifying the partner network. The great range of services offered by AWS made them the perfect partner for this project, utilising many of their services including Cognito and Lambda to develop a secure and scalable infrastructure able to withstand high traffic volumes, reliably handle customer data and keep operating costs to a minimum.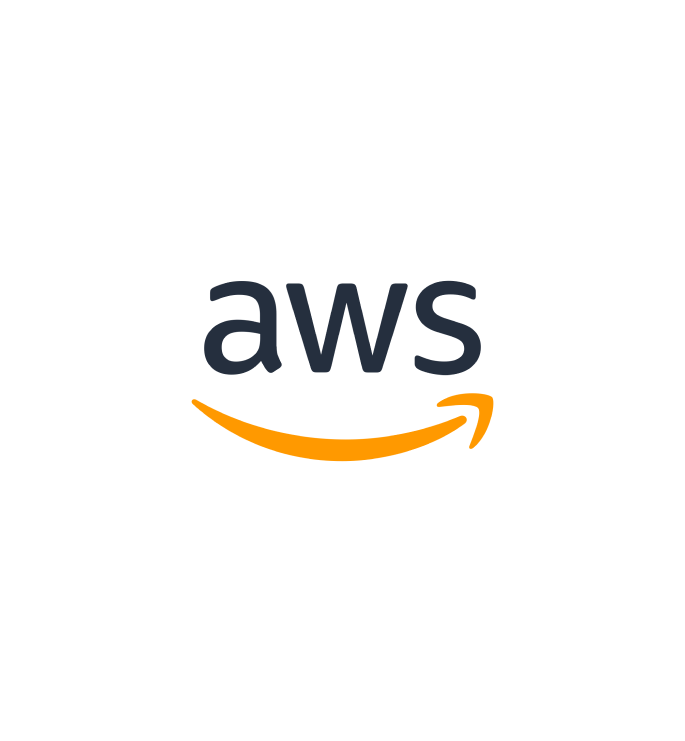 Partnering with Adyen
Secure payment gateway
International payment provider, Adyen, was the partner of choice for this project due to their ability to integrate their industry-leading secure payments into the Nando's platforms.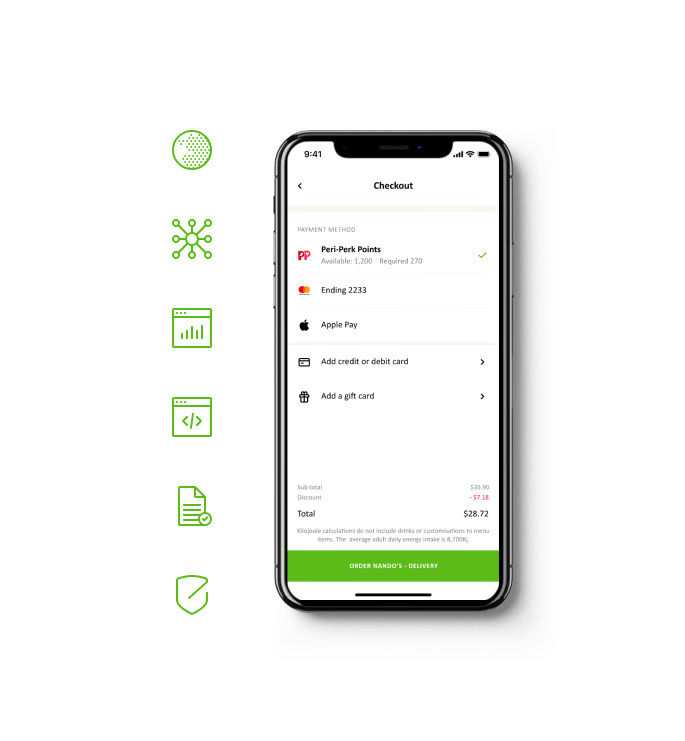 Partnering with Redcat
Menu & data management
No food ordering service would be complete without a menu. Melbourne based POS provider Redcat have played a vital role in the success of the platform.
Inlight's integration and partnership approach to development has guaranteed exceptional experiences for Nando's customers thanks to the insights obtained from data supplied by Redcat.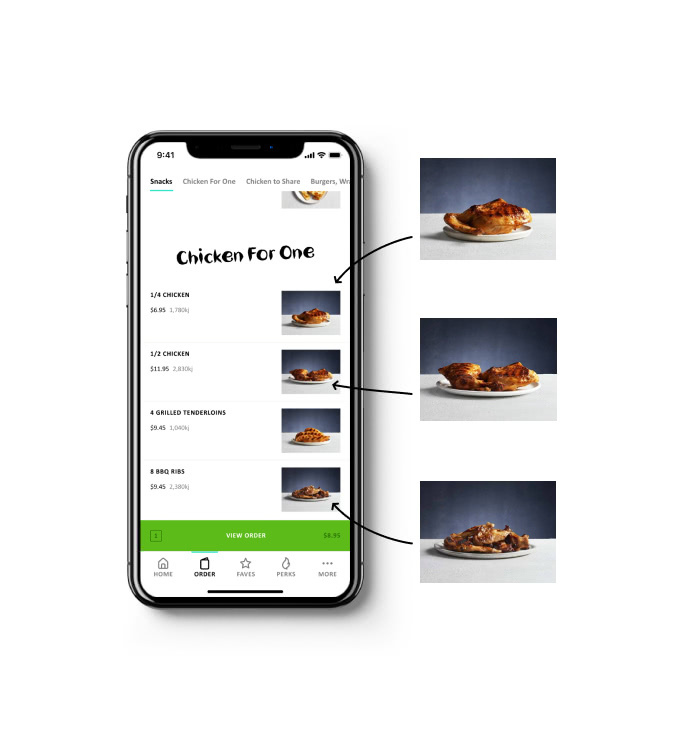 "Inlight's focus on leading technology solutions and strategic collaboration has given us a simplified, yet highly flexible platform. Our customers are now enjoying an intuitive, low friction and secure experience while at the back end, our team are able to pivot to new opportunities quickly, safely and cheaply."
Ed Tollinton
Chief Information Officer | Nando's
Results, delicious results
Product development that pays off - fast!
Thousands of lines of code, multiple partners (both interstate and global) and COVID-19 all added to the creative challenge of this great project for Nando's. The strength of our partnerships has taught us it takes more than a global pandemic to prevent Inlight and Nando's from achieving great things!

The results speak for themselves:

Positive ROI within six months of launch;
An incredible uplift in online ordering over 750% (yoy);
New member registrations up by over 160% (yoy); &
Over 370,000 app downloads and counting!
Feeling peckish? Get Nando's delivered to your home (or office): https://www.nandos.com.au/menu
Not a member yet? You're missing out:

Register today at https://www.nandos.com.au/create-account and download the app on either iOS or Android and start collecting PERi-Points for special rewards today.