Website Design & Build
Make-A-Wish Australia
About Make-A-Wish Australia
Granting Wishes
Make-A-Wish® creates life-changing wishes for children with critical illnesses. Their mission is to grant the wish of every eligible child – a quest sparked by the belief that a wish is integral to a child's treatment. Each wish experience is designed to be as individual and unique as the children who imagine them, and carefully planned to create a positive, lasting impact on the children, their families and communities.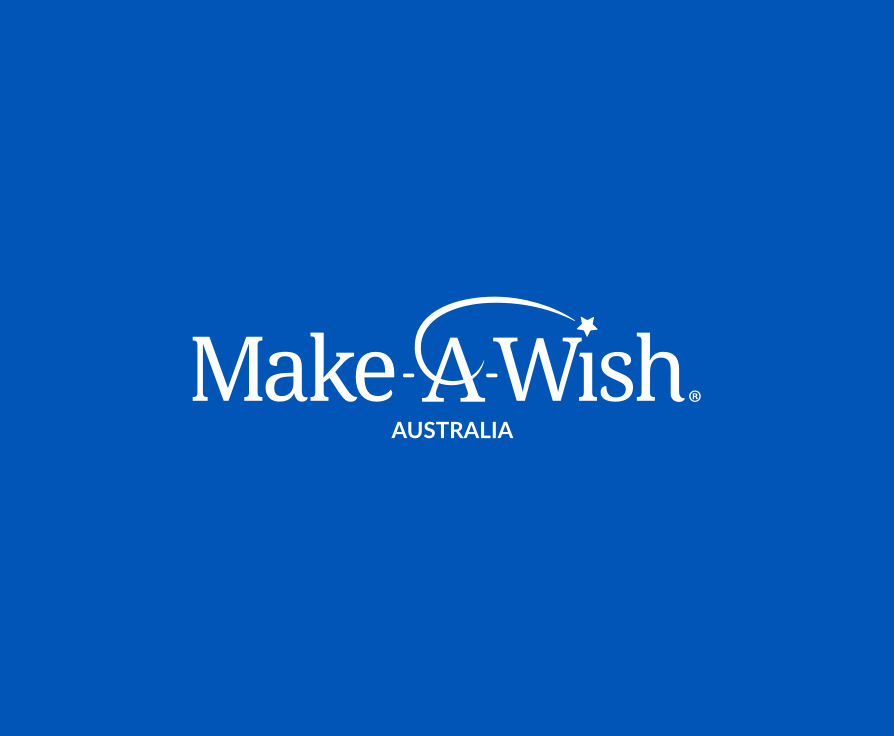 The Challenge
Our Approach
Make-A-Wish relies solely on donations to exist and operate, however their website's content and navigation had outgrown its original intent, making it hard to navigate. The result? Low conversion and missed opportunities for valuable donations. In addition, the existing CMS was inflexible and clunky, making it difficult for the children's charity to update content and spread the word about the great work that they do.

It was clear that our solution needed to above all drive conversion and donations, but also support the Make-A-Wish brand in communicating their purpose and telling the stories of wishes in a compelling way. We also wanted to build the organisation's digital capability, delivering a flexible platform that could be built on and optimised over time to meet the evolving needs of Make-A-Wish.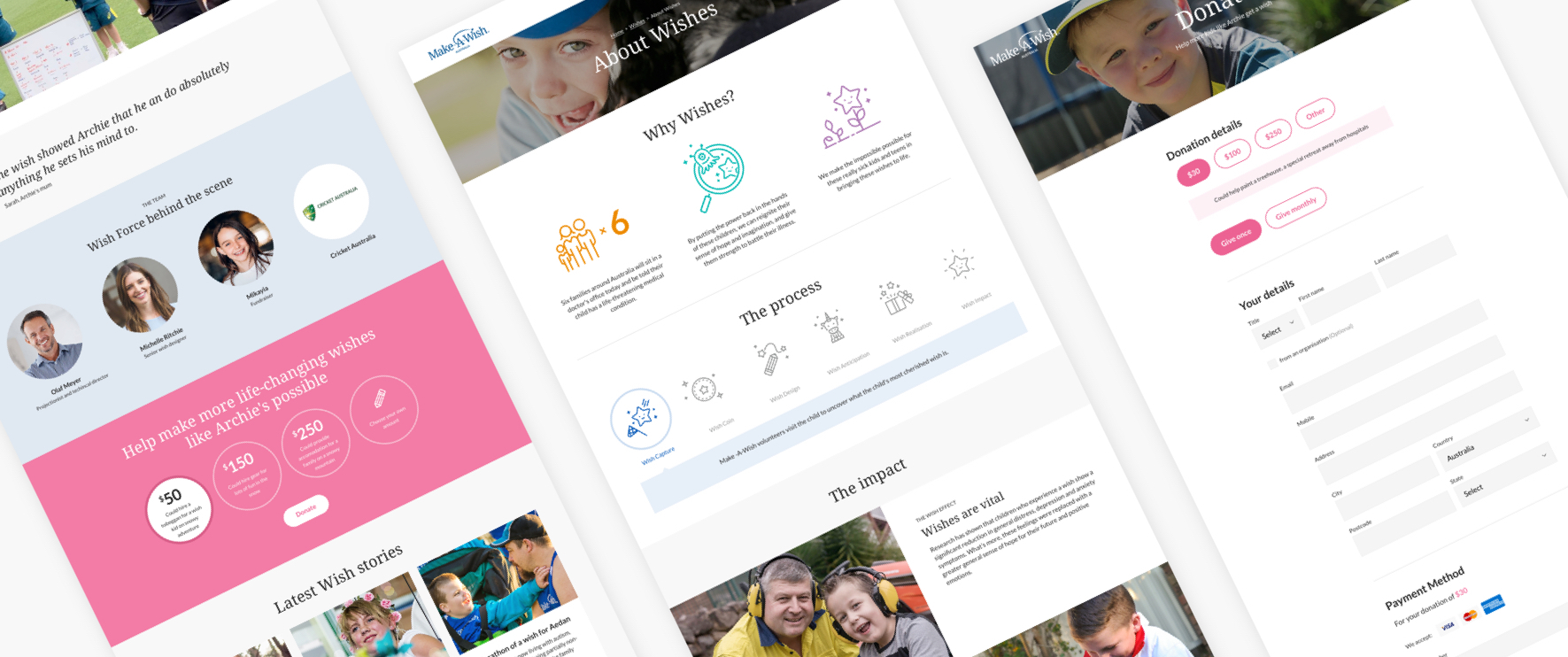 Getting Started
Building a wish-list
To better understand Make-A-Wish and what would ultimately make their life easier, we set about running a number of discovery sessions with key stakeholders within the organisation, getting clarity on priorities and pulling together a 'wish-list' of high value features.
Support for the organisation comes in many forms, and it was through our discovery phase we identified that the website needed to cater to a variety of visitors with different needs. Working closely with their internal teams, we developed and defined primary and secondary user functional personas, ensuring that our approach to design and functionality was relevant to and enhanced each user's journey.
Working with Inlight has been a delight. They are a team of great minds who passionately work to achieve your goals. There's a whole lot of experience in the team creating exceptional user journeys.
Liz Incigneri
Head of Digital Technology Programmes, Make-A-Wish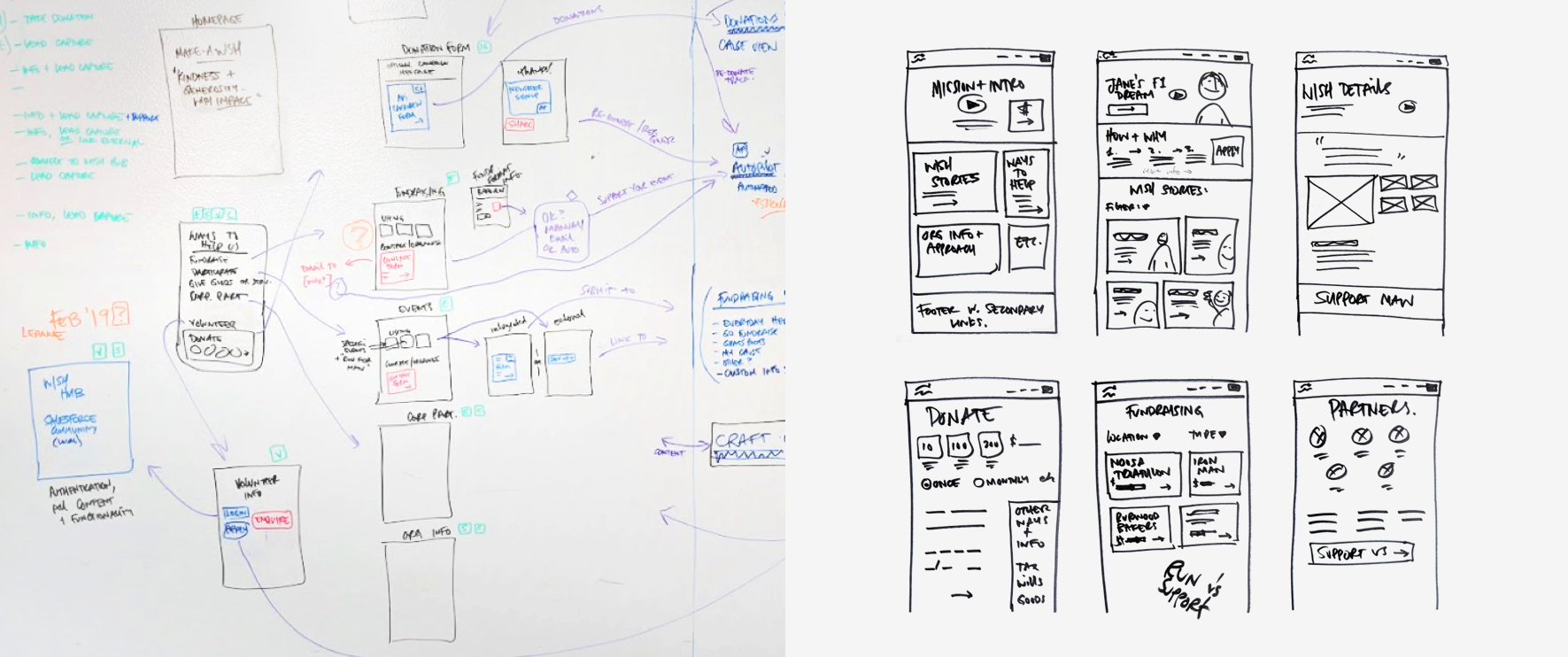 Our Approach
Making it easier to give
High on the priority list was to streamline the donation process, allowing visitors to quickly and easily give a once-off or recurring donation. We created a simplified native donation form that integrated with the existing payment gateway via an API.
One important part of the site was that the backend was customisable and manageable for the administrators to manage.
We also simplified the site structure to improve the user experience, making it easier for visitors to navigate and connect with content they are interested in.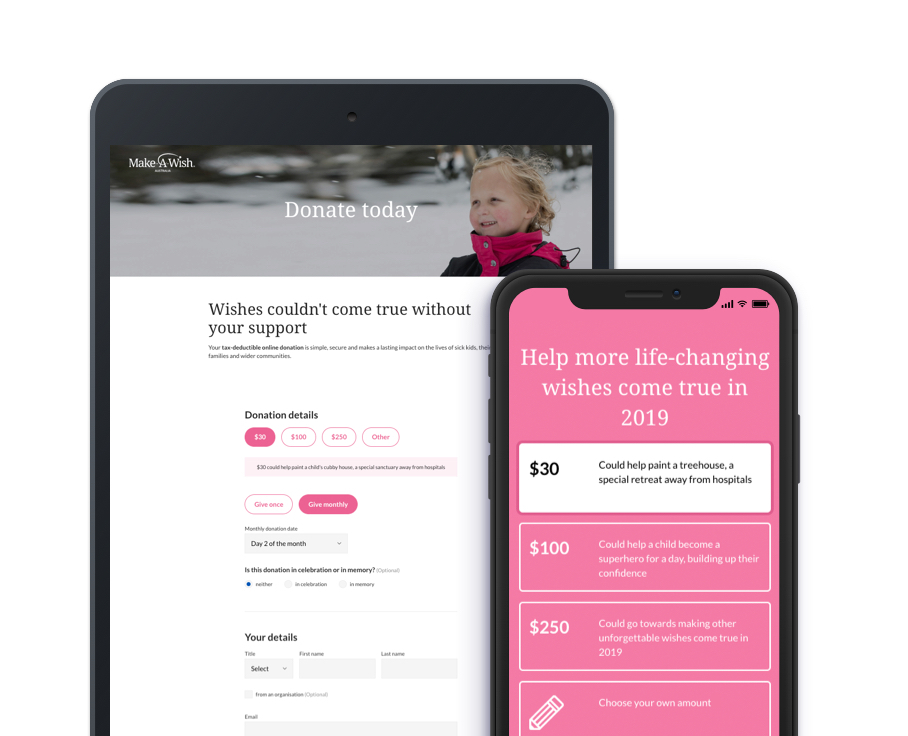 Friendly Content Management
Increasing capability with flexibility
First things first, we needed to introduce the Make-A-Wish team to a simple yet powerful CMS platform that made content management child's play. Leveraging our Craft system / framework - Next, we wanted to ensure we maintained a lean value approach, leveraging some existing components and assets we had already built.
Our design and development team worked closely together to produce a library of quality and flexible components that could be used for a variety of content purposes to engage and connect visitors to the Make-A-Wish mission.
We also supported their team with CMS training, as well as best practice templates and component guidelines so they could move forward confidently in telling their stories in a meaningful and impactful way.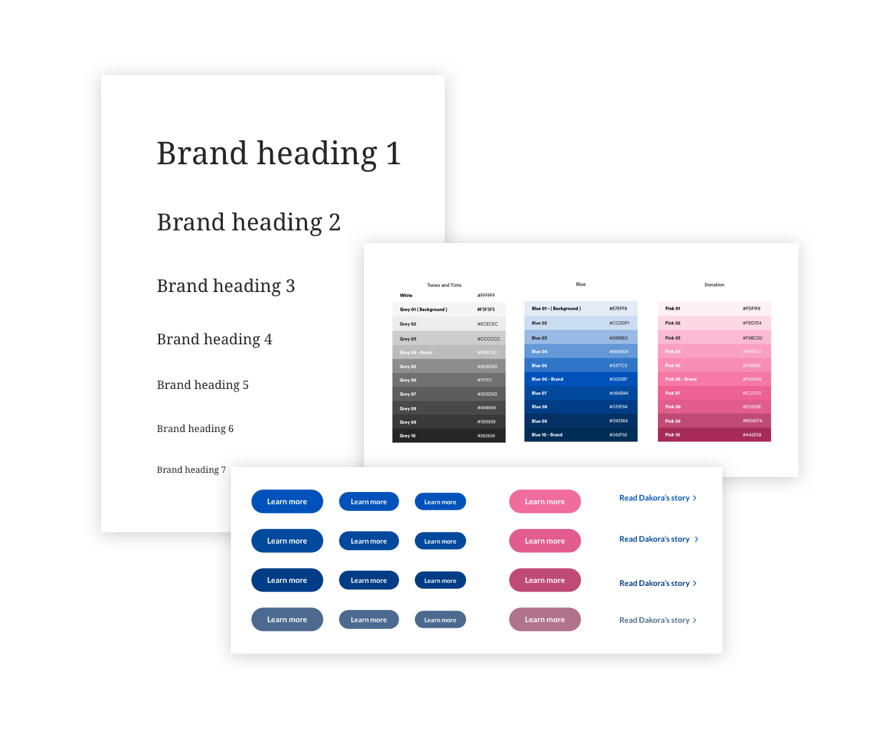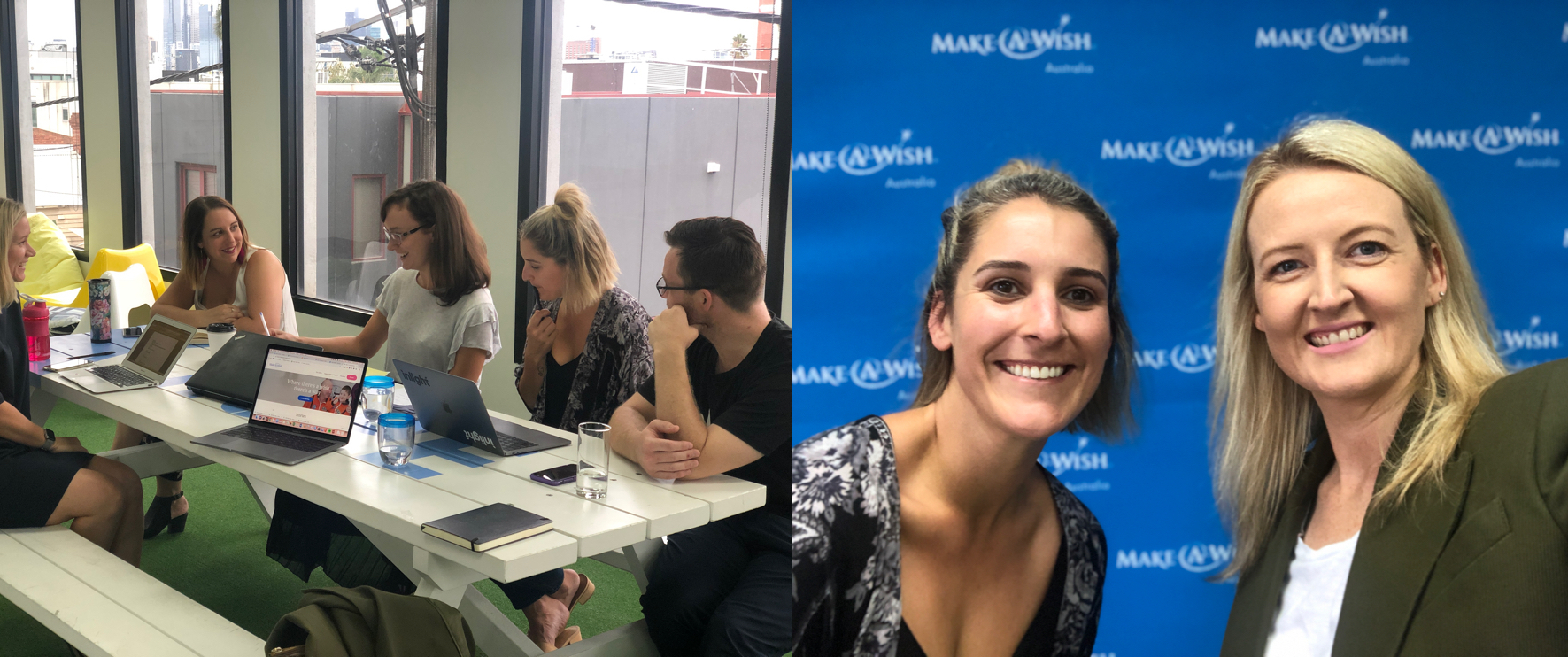 This was the best kind of challenge for us - to help a group of good humans tell some incredible stories. We focused on speed and quick results, but in a way that sets us up to evolve and improve the site over time.
Harley Donaldson
Design Director, Inlight
Partnership
Teamwork you'd wish for
Collaboration was key in being able to support Make-A-Wish as a partner on this project. Regular WIPs (co-locating) and a bit of hot-desking at both workplaces made us feel like one cohesive team (and the free ice cream at Make-A-Wish HQ did certainly sweeten the deal).
A Compelling Story
Results
A clean and easy to use foundational website that looks great across all devices, supports Make-A-Wish in its storytelling and delivers on simplifying and improving the donation process. We also applied component based tracking and improved analytics that delivers more valuable and actionable insights.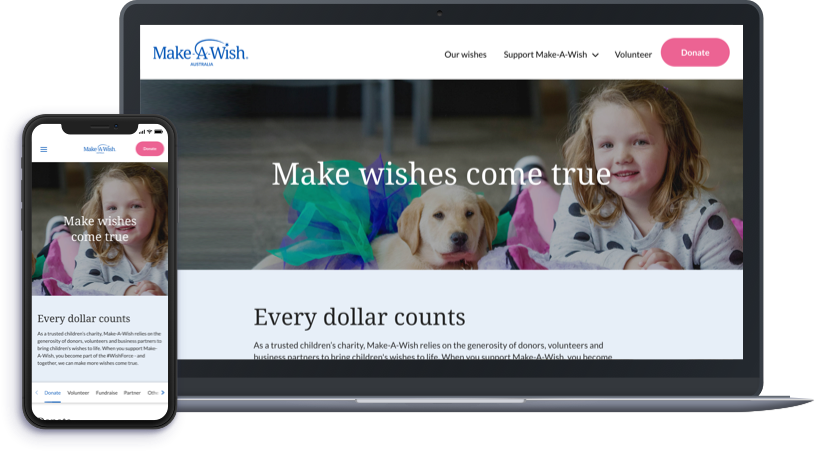 We found the team to be as passionate about what we are trying to achieve as we are, so everyone was really engaged, involved and motivated.
Liz Incigneri
Head of Digital Technology Programmes, Make-A-Wish