our Services
Tried, tested and refined
what we do
Our services
We create exceptional Client Experiences by solving complex enterprise problems through Digital Product Strategy, Design and User Experience, Systems Integration, Digital Evolution and Managed Services.
Digital Product Strategy
We help organisations to realise the full potential of digital by making better decisions that truly address an underlying problem. We take a very collaborative approach to shaping digital product strategies, working with cross-functional teams to align on the business context so that we can promote those essential product features that have the right impact.
Capability Building
We are fully committed to the Client Experience because we know that building digital teams is a real investment in people, culture and change. Our goal is to leave our clients in a better position than we found them and to equip the entire business with the strategies, processes and technical competencies that allow internal teams to scale confidently.
Design and User Experience
Humans are at the centre of everything we do. This means we invest in getting to know the needs of your customers through techniques such as primary and secondary research, personas, journey maps, prototyping and testing to establish or refine your digital products. We use this evidence to align your stakeholders and to help the project teams to make the best decisions.
Mobile and Web Development
We do not subscribe to a one-size-fits-all approach to technology. Our modular, flexible approach means you will always get the best tool for the job. It also means we bring the most current and relevant mobile and web technologies to your enterprise architecture.
Change Management through Evolution
We believe that traditional digital transformation approaches rarely deliver the results expected. Instead we believe in a philosophy of continuous evolution and advocate for an ongoing process of incremental change. This approach to Support and Maintenance delivers value back to the business quicker, reduces risk and allows you to learn as you go.

Introducing the

The Inlight Partner Network exists to help connect organisations with the unique subject matter expertise of specialist service providers so that we can achieve the full potential of your digital strategy.
SEO Specialists
Optimising creates data driven, ROI focused strategies to make online brands stand out through SEO, Paid Ads, or Social Ads. They are Google Premier Partners and finalists of the SEMrush Search Awards.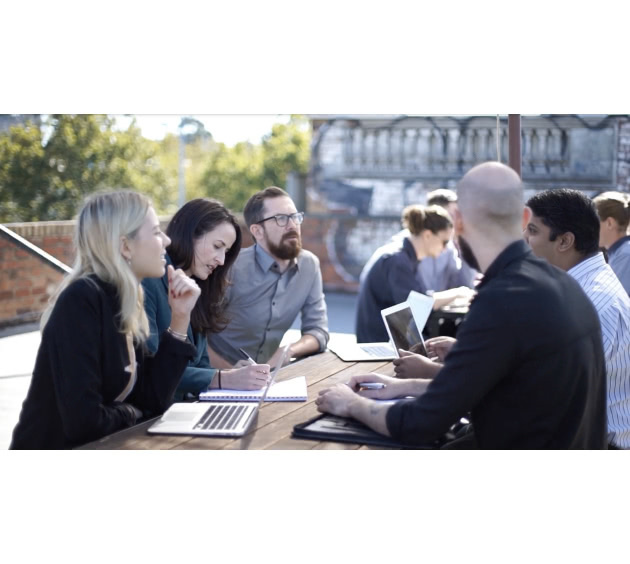 Data Analytics & Consulting
WhyHive mixes data science with startup thinking to help stakeholders unlock the value and impact of data. They find the right ideas so that organisations build data-driven products, strategies and services. Turning your effort into impact, and data into value.