Chadstone
Creating a fabulous digital experience for Melbourne's fashion capital
Delivering an exciting new website, catering for every type of shopper.
Client Overview
What we set out to achieve
Chadstone Shopping Centre is the largest in the southern hemisphere, housing over 500 retailers. To coincide with the doors opening on a major new development, Inlight launched the new website and CMS. Being an ambitious bunch, our joint teams not only wanted to reimagine the user experience, we also decided to put in place a scalable technical infrastructure to support the digital vision of the parent company, Vicinity Centres, all the while lifting the digital capability of the Chadstone marketing and technology teams.
The Who
Getting to know our customers
Our challenge in creating the website user experience was to cater for all types of customers, and to get the right balance of functional and beautiful, providing high-end fashion inspiration.

Inlight's UX team researched the many ways a customer might find content, and validated and tested initial UX solutions with real users. Some of the more sophisticated features that resonated with customers include wayfinding technology that visualise a customer's shopping route on interactive maps; a rich search feature powered by content manageable tags so customers always find the content they are after; and a considered navigation that provides multiple routes to content.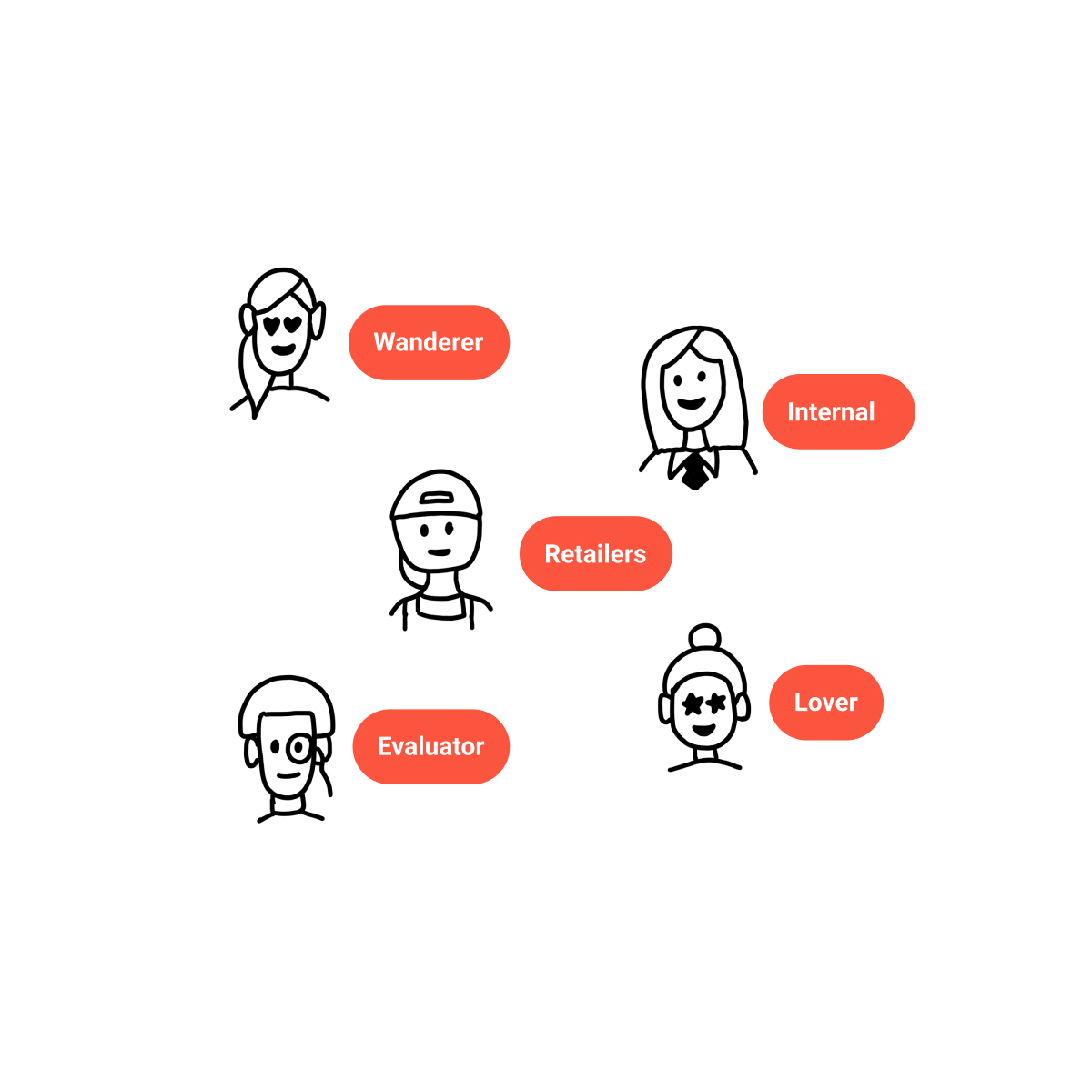 Teamwork
Working as one team
With the Chadstone development nearing completion and launch deadline looming, Chadstone required a trusted digital partner to take ownership, drive the project forward and collaborate with the brand's marketing and PR agencies.
Inlight navigated this landscape by engaging business stakeholders early on in discovery workshops and then through regular showcases. Our agile approach saw us pairing with a product owner from Chadstone to manage daily prioritisation and delivery of the work.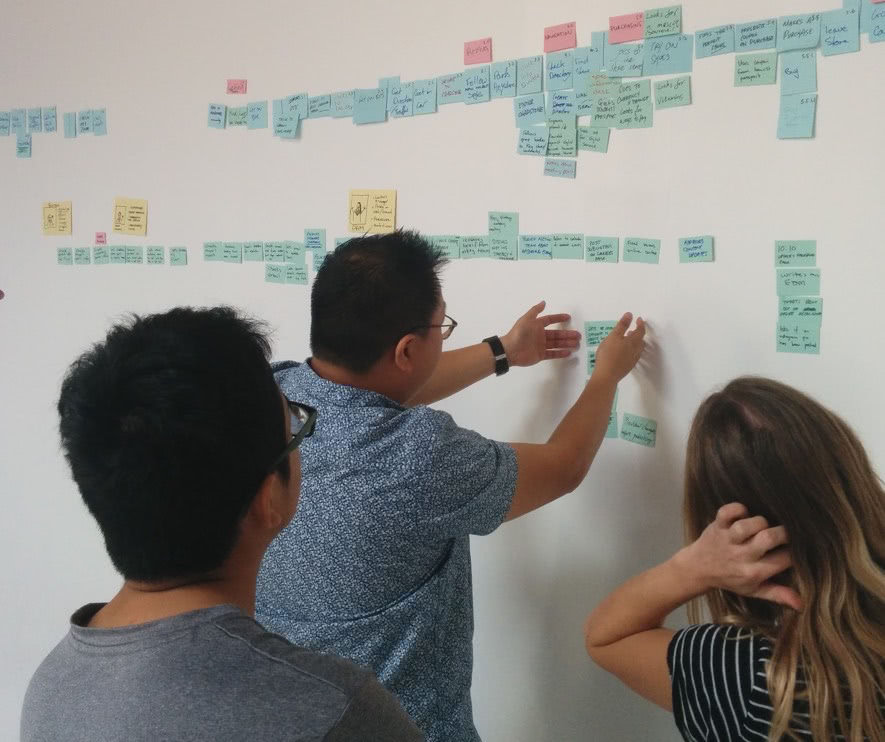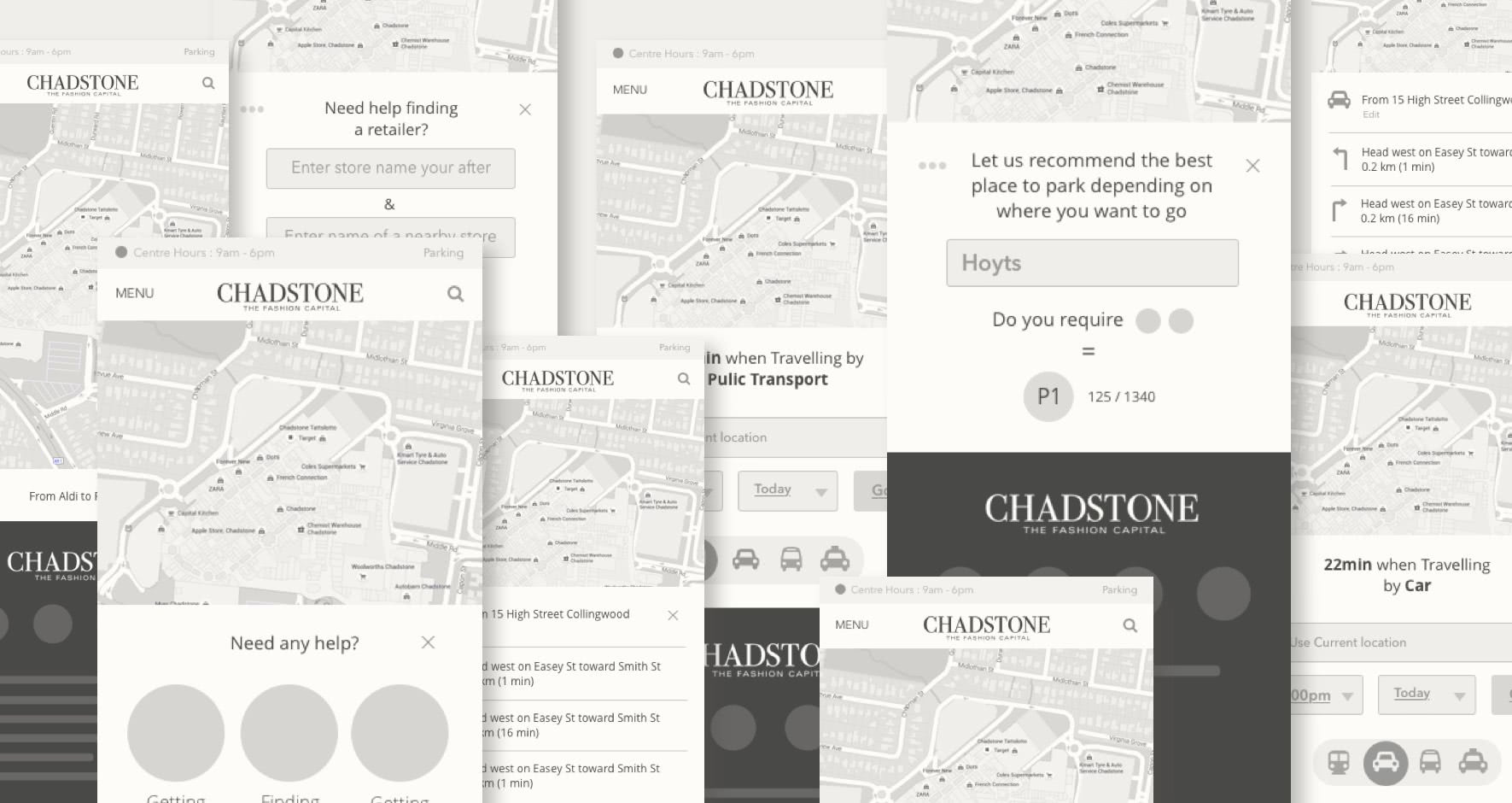 The team did a great job on the website – we continue to receive very positive feedback from consumers.
Mark Monagle
Chadstone / Gandel Group
The Solution
Content management made easy
It's every marketing manager's dream to be able to create, publish and distribute content efficiently. Yet so often content sits behind clunky CMS interfaces or worse still, in siloed databases. With 500+ stores, Chadstone's team required a way to easily update content and publish regular campaigns.
By implementing a new open source CMS and integrating with Salesforce Marketing Cloud, we put content ownership back in the hands of Vicinity's marketing team, and ensured the team and external contributors were trained to manage updates self sufficiently.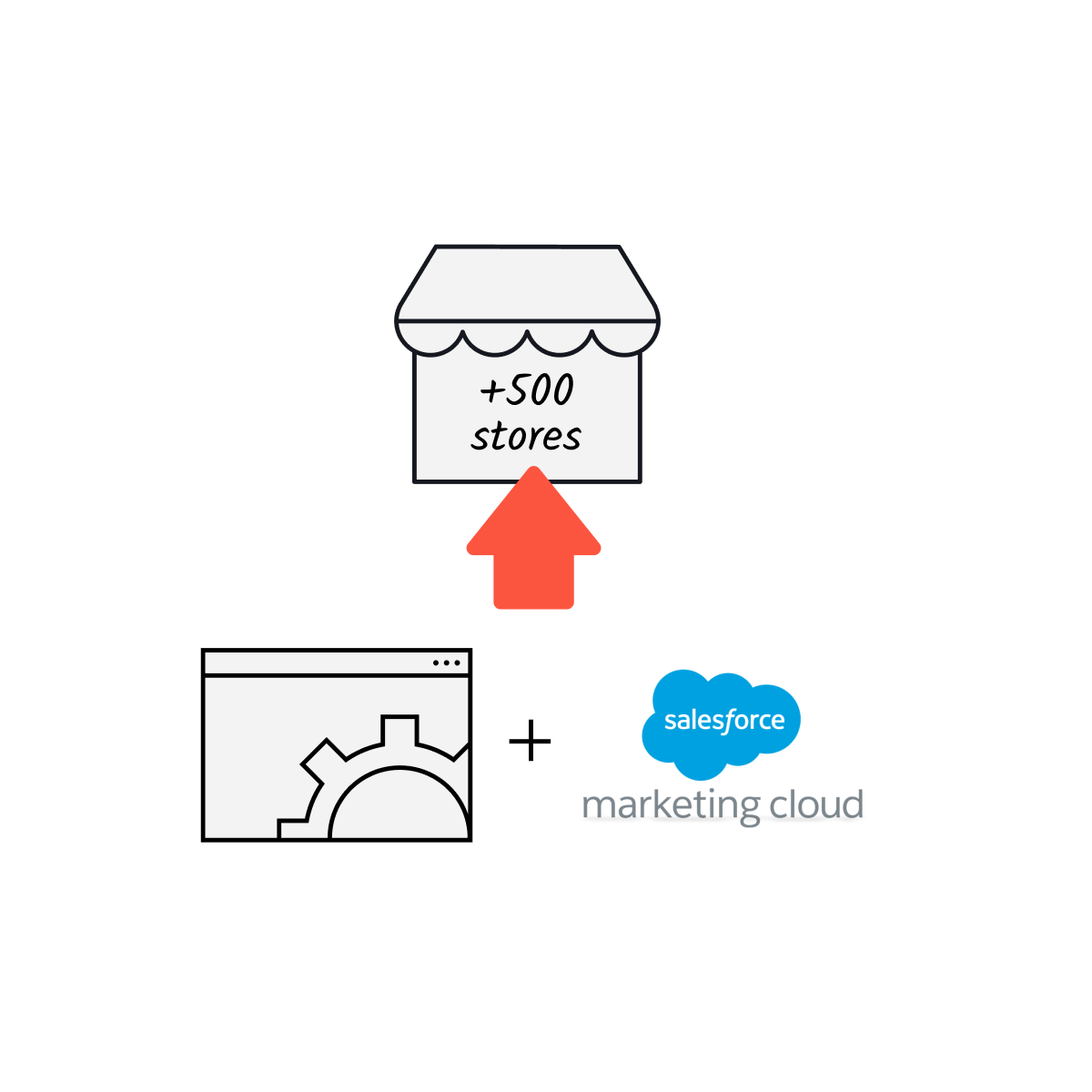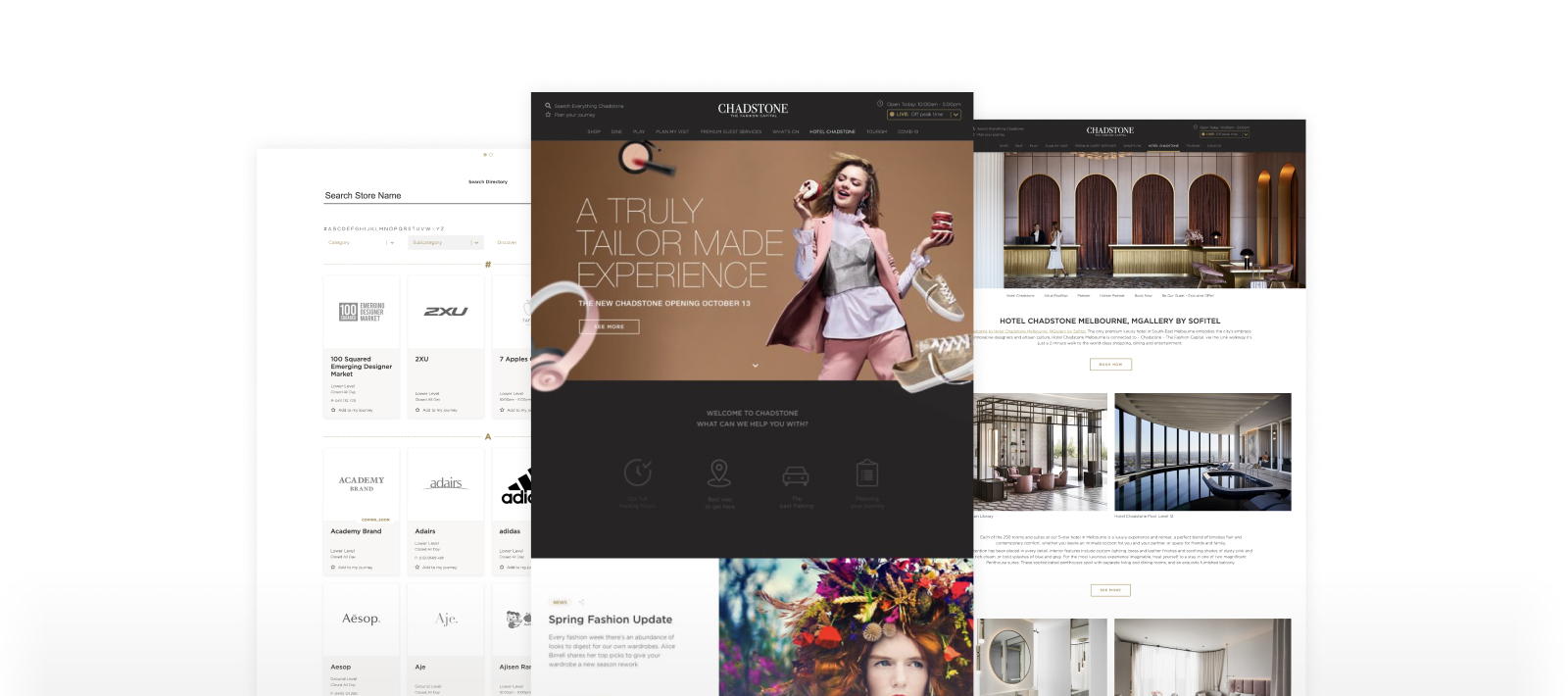 In an omni-channel world, this new architecture allows Vicinity Centres to efficiently roll out new applications and platforms.
Tony Milne
Technical Director - Inlight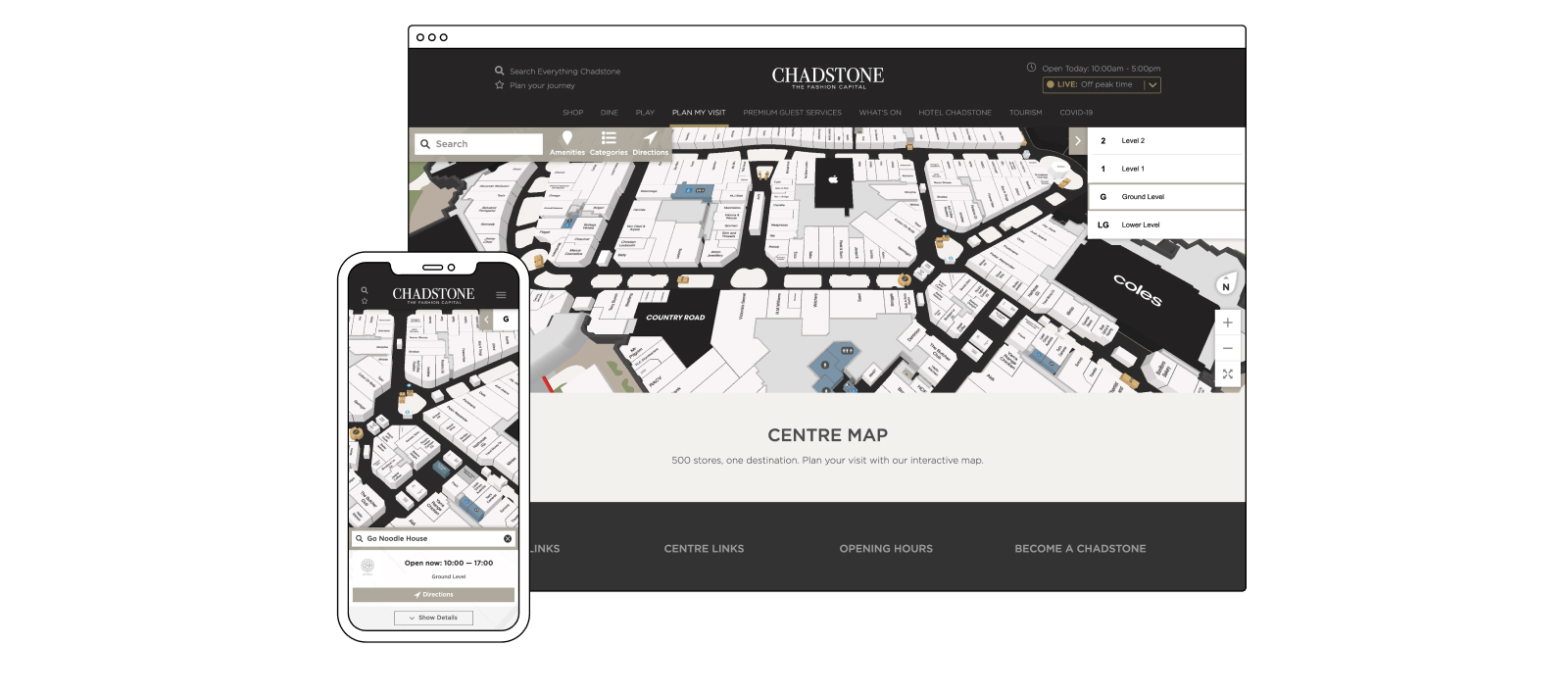 Winners!
23rd Annual AMY Awards
Excitingly, Inlight & Vicinity received the accolade of "Best Website for Retail & Consumer Goods" at the recent industry AMY award night.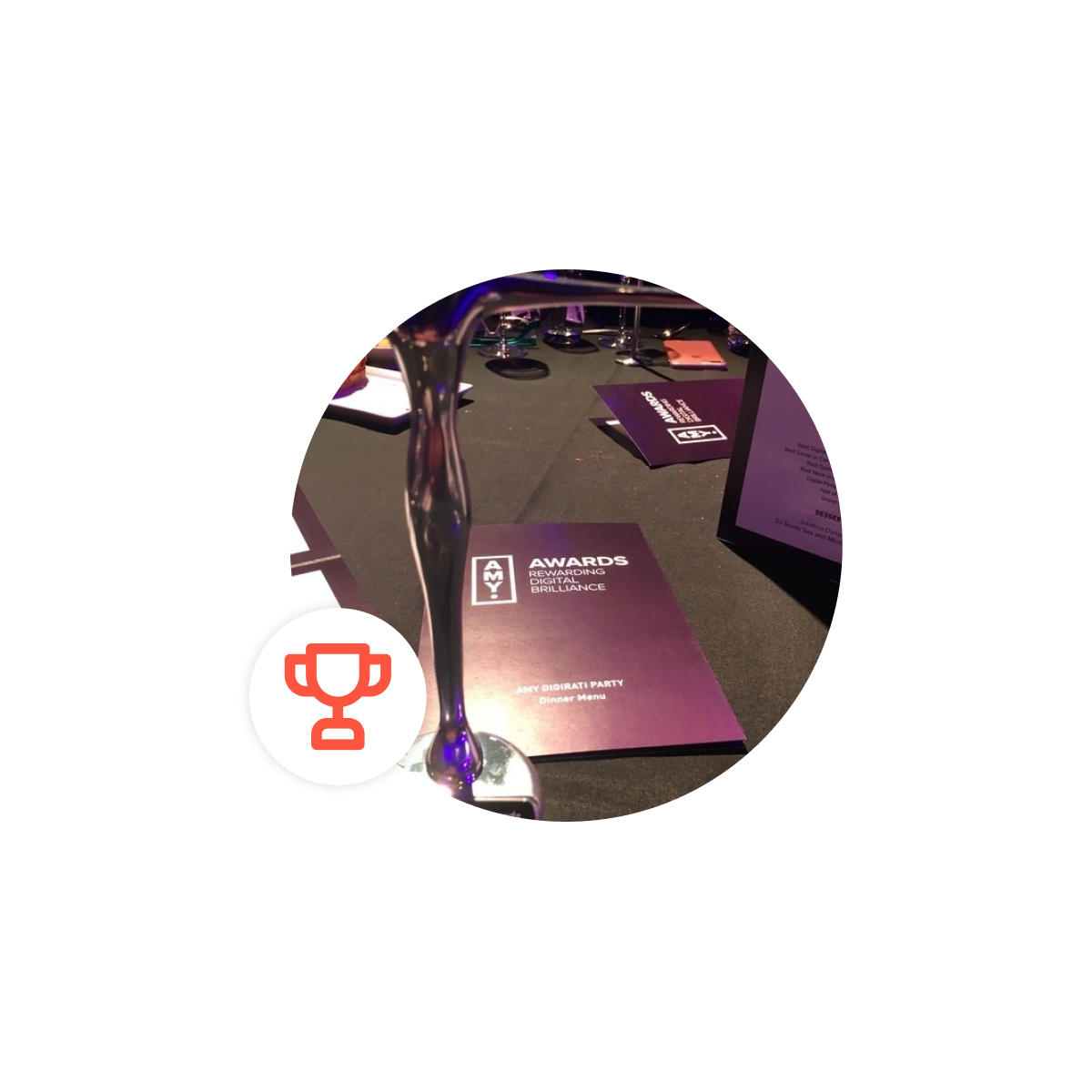 Up Next
Where to from here?
We continue to partner with Chadstone and are exploring new opportunities to engage and excite its customers. Our team also loves getting to lust over beautiful fashion and lifestyle photography, a perk of the job!