Redefining Swisse
Healthy Beautiful
The challenge
Not just VMS
Swisse has established itself firmly within the vitamin, mineral and supplement (VMS) space. However, did you know Swisse also sells beauty products?
Swisse Beauty provides an holistic approach to beauty consumers through the combination of both VMS & beauty products - we call it Healthy Beautiful.

The challenge was to seamlessly integrate Swisse Beauty into swisse.com.au, whilst leveraging reusable components and capturing the unique look and feel for our Beauty range.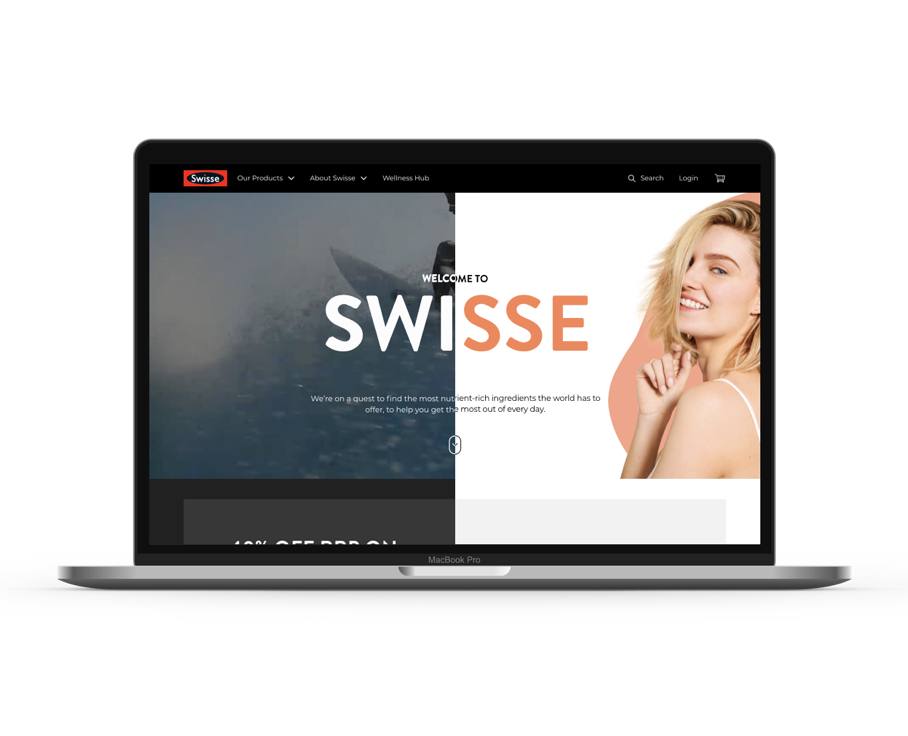 A new path
Information Architecture (IA)
Since Swisse Beauty needed to seamlessly integrate into swisse.com.au, we took the opportunity to revisit the Information Architecture (IA).
We made the following revisions to the primary navigation:

Introduced Swisse Beauty and its unique personality
Removed 'The Quest Continues' to provide more real-estate
Renamed 'Our Products' to differentiate VMS products and Beauty products
Made navigating more intuitive by simplifying naming conventions.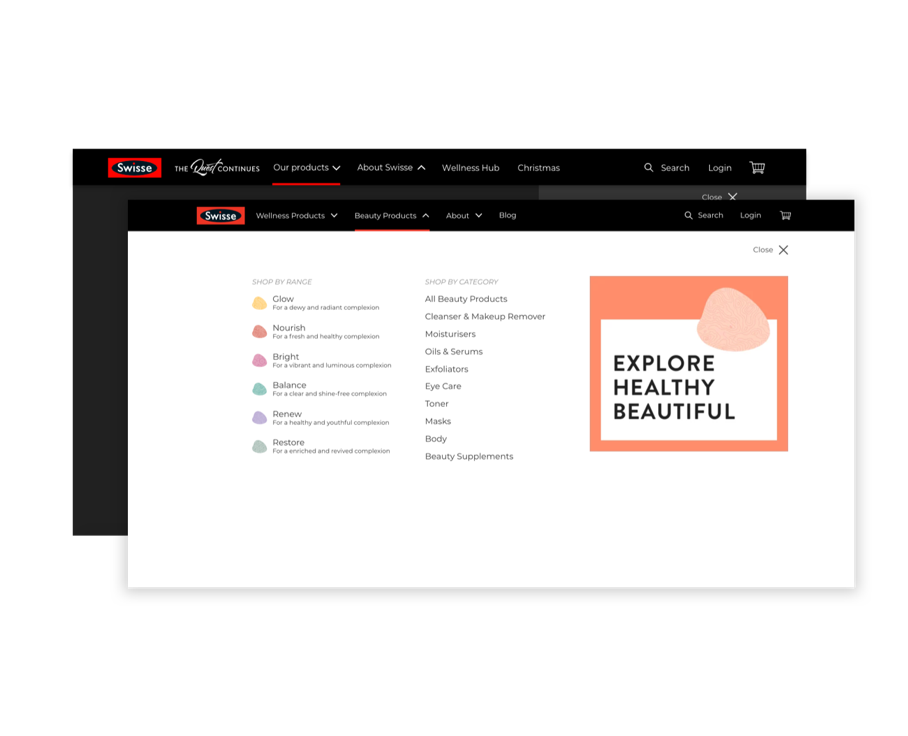 NO GUESS WORK
Remote user testing
We don't believe in guess work, so when we had assumptions around navigating the proposed IA, we were quick to validate.
By constructing three task-based user tests on the remote research platform Usability Hub, we were able to gain insights from users in a matter of hours. Not days.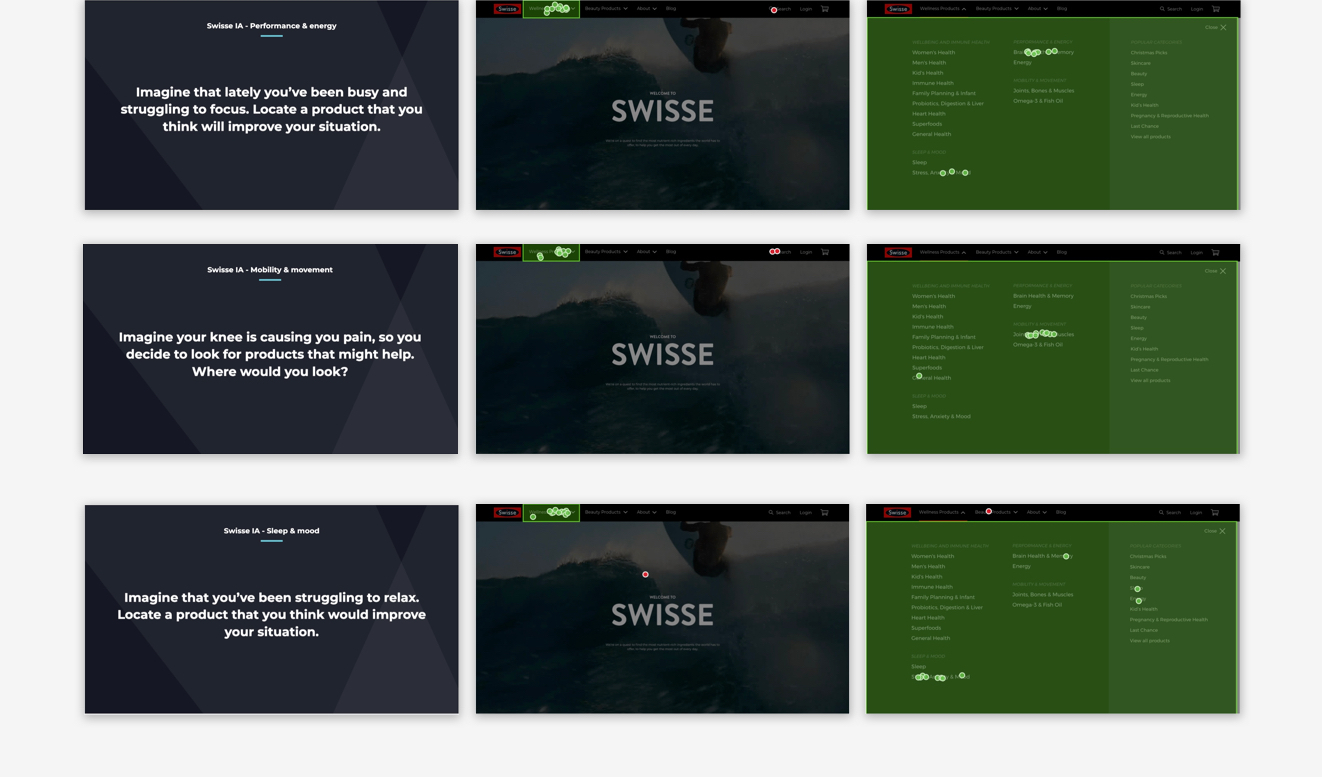 A smarter approach
Reusable components
Inlight uses a React and React Native development stack. This allows us to work smarter: by creating components in a reusable way, we cut down on development and design effort in the future. It also gives a lot of control back to the team at Swisse, allowing us to build and evolve our platform over time.
As a result, the Swisse Beauty project was created with approximately 85% reuse of our existing components, extending some of our existing components to do more and building some key new components that allow us to add more value to our consumer.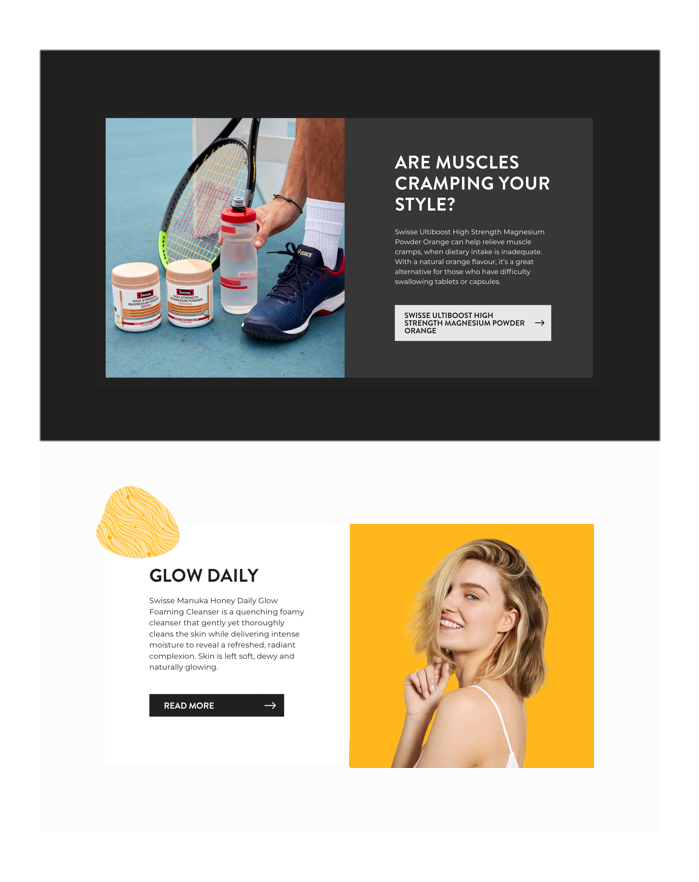 Automatic theming
Crafting an easy CMS
When expanding on an existing system, it's important to ensure the solution remains manageable.
Seven beauty ranges, all with their own personality, were introduced as part of the Swisse Beauty project. We made theming pages easy for Swisse through an intuitive Craft CMS solution. Content creators can transform pages with a single click.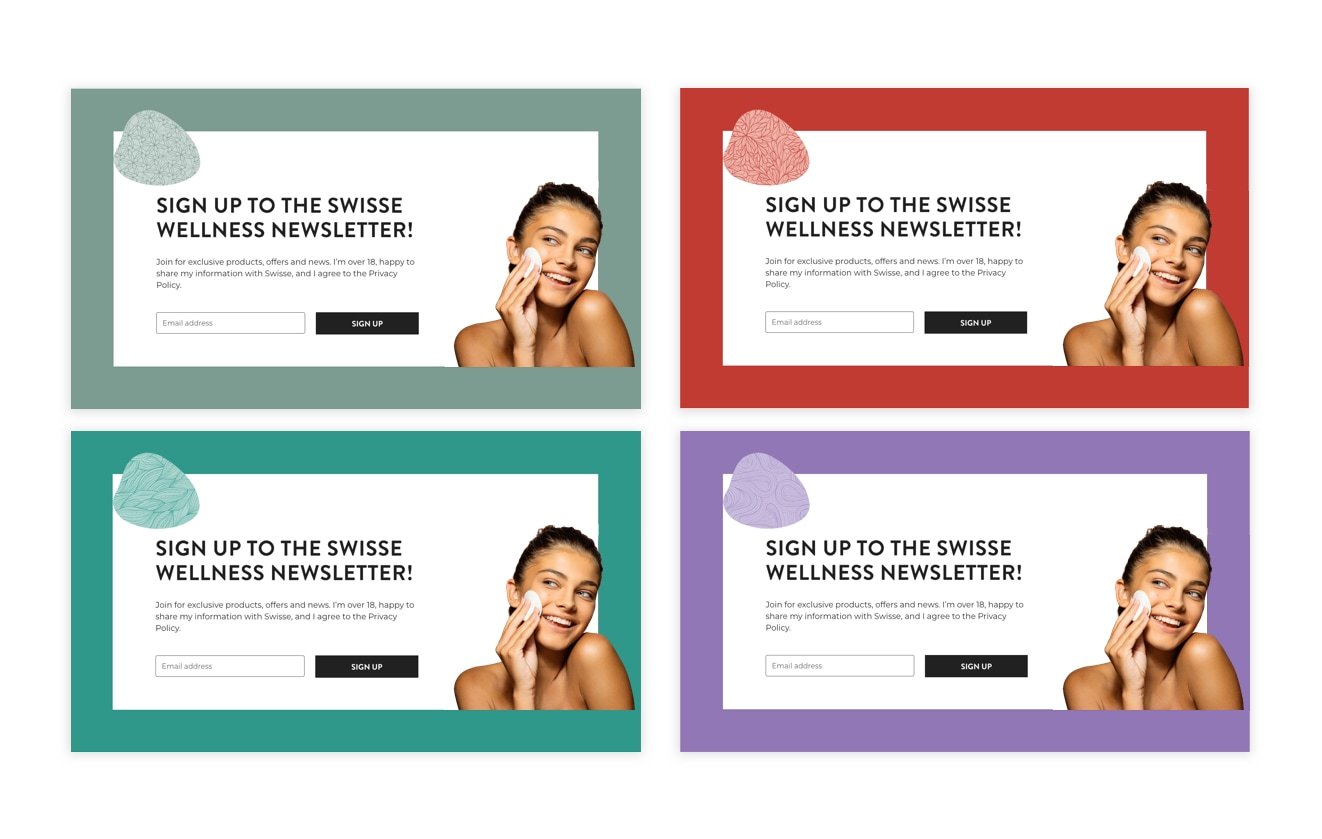 Our values
People over pixels
Collaboration is sewn into the fabric of Inlight - it's what makes us different.

We prefer face-to-face discussions and a close working environment both internally and with our clients.
Card kick-offs, design reviews, showcases and party parrot emojis on Slack are just some of the ways we engrain this into our process.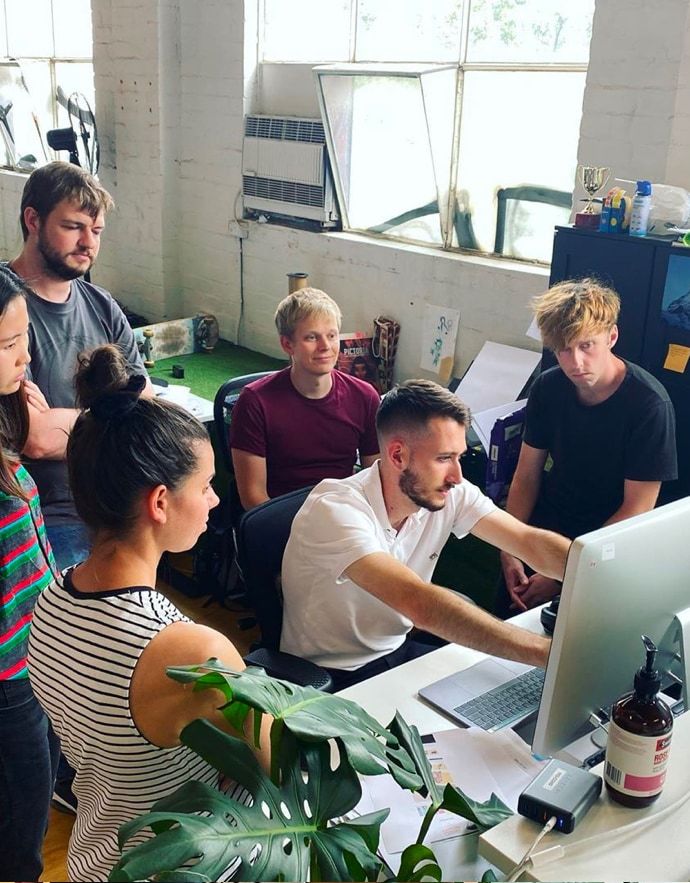 THE OUTCOME
A Beautiful result
Put it all together and the result is a website founded on a flexible design system, with an intuitive CMS, that allows beautiful pages to be crafted with ease.