Client Overview
Helping simplify complex legislation
Established in 1840 to meet community needs, Australian Unity was initially focused on affordable housing before diversifying into health with initiatives such as lobbying for mandatory seatbelts.
Today, Australian Unity continues to advocate on behalf of those in need and provide both financial services and assistance in navigating the healthcare system - specifically in aged care and working through the complex new legislation of the National Disability Insurance Scheme (NDIS).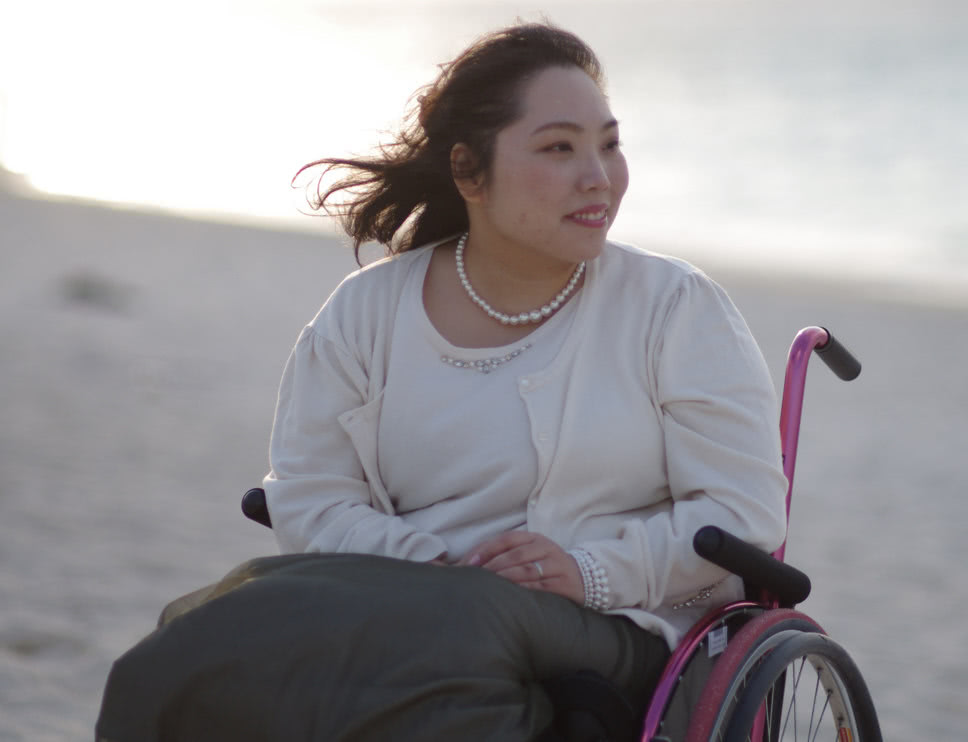 The Challenge
Our brief
Australian Unity engaged us to help them provide a user friendly and most importantly, an accessible solution to assist in clarifying and preparing clients for the process.
Australian Unity clients looking to receive NDIS funding were faced with the daunting process of filling in a very large workbook with lots of open ended questions. This was very time consuming and often wasn't able to explore issues with enough depth to prepare the client for the next step in their NDIS journey.
The key to removing the barriers in the process was clear, we needed to move away from a physical workbook and utilise some of the benefits of the digital space in terms of accessibility and user experience.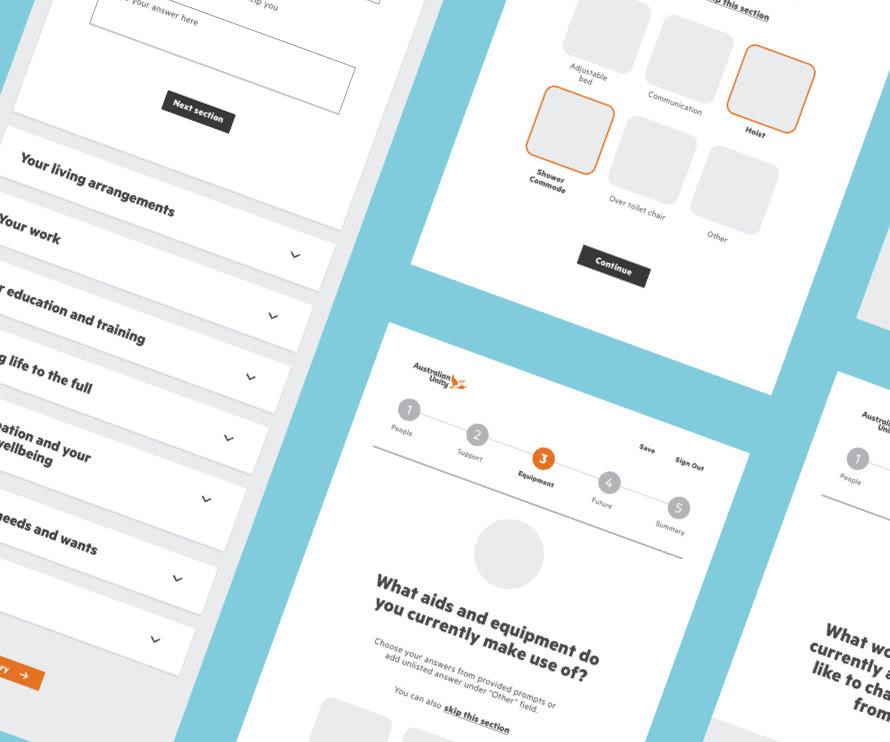 Our Solution
A win-win
The 3 guiding principles the Inlight team used in this process were: choice, flexibility and control. Focusing on finding a way to enable clients to easily share their stories, rather than having a daunting blank form, the Inlight team focused on simplification and illustration to help each user accurately describe their needs in an accessible format.
An easy to use format was key in making sure clients could accurately describe their living situation. Enabling clients to feel comfortable with the NDIS process was pivotal in making sure they are in control of how their funds are spent and how their personalised support plan is formed.
The Inlight team achieved the end result through effective collaboration with the Australian Unity team, technical consultation and implementation, accessibility, and careful planning and execution of design elements - making sure every step was clear and concise.