Bringing a world leader into the world of digital
Hallmark Web Portal
A world-class opportunity
Greetings, Hallmark
As the world's leading provider of card and gift wrapping, Hallmark is always looking for ways to better connect with both their commercial customers and consumers. We saw an opportunity to challenge and change the way they interact with small Australian businesses.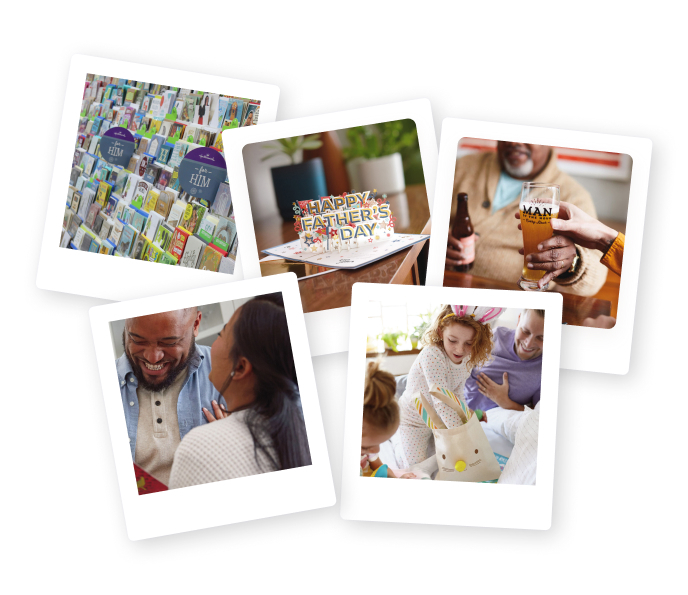 The vision
Spreading the knowledge
Hallmark set out to challenge the way they interact with small Australian businesses. To fulfil this ambition, we created a new web portal for these businesses to access their online card manager. This provided a platform for Hallmark to take decades of insights and knowledge and seamlessly share it with their customers.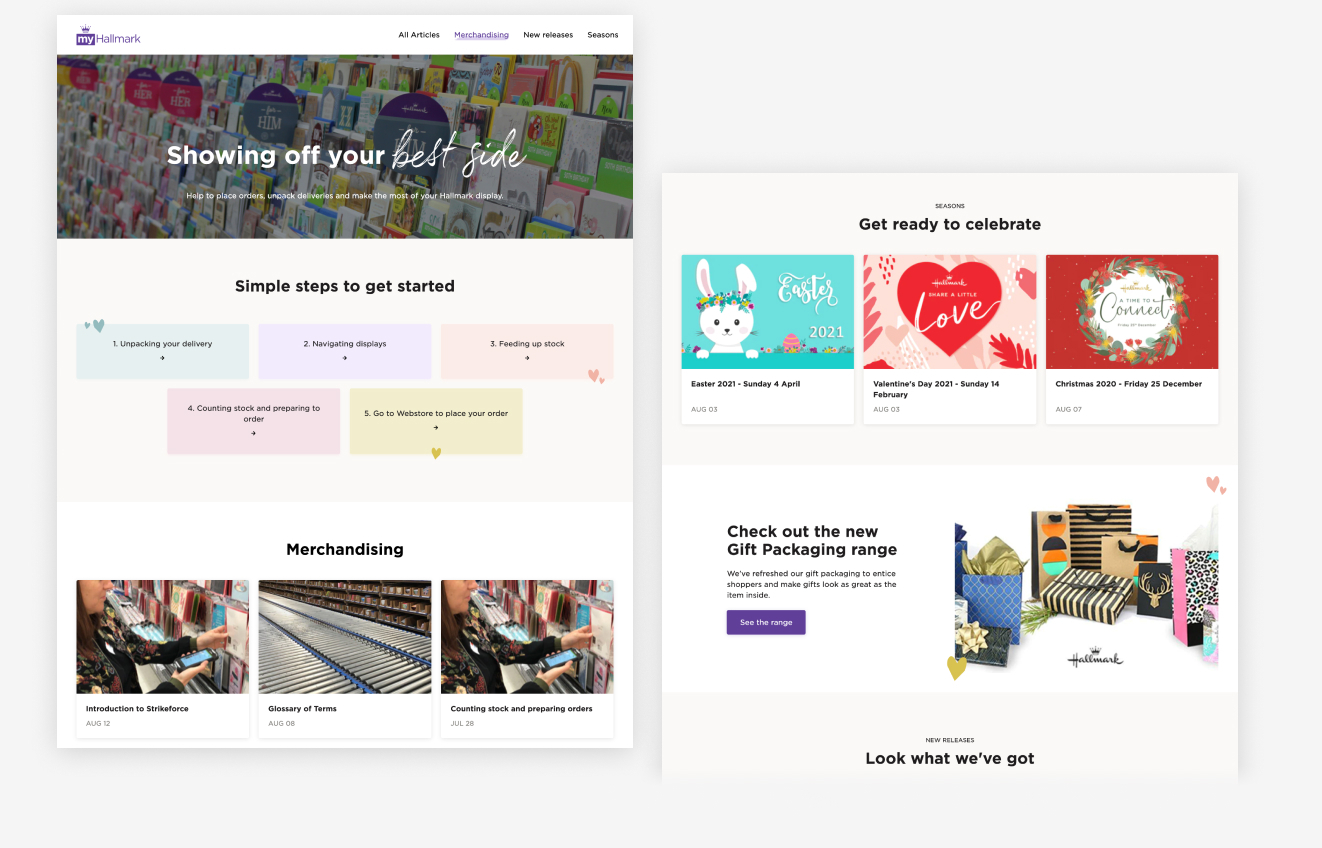 The kick-off
Digging deep to build context
To kick off, we spent several weeks and multiple sessions with Hallmark consumers, customers and stakeholders; diving deep into understanding who they are, what was important to them and what was currently standing in the way. For them, it was important that they could not only extend the reach of the sales reps but also share their industry insights immediately with their customers. They had a drive to help their customers order cards in their own time and on their own terms.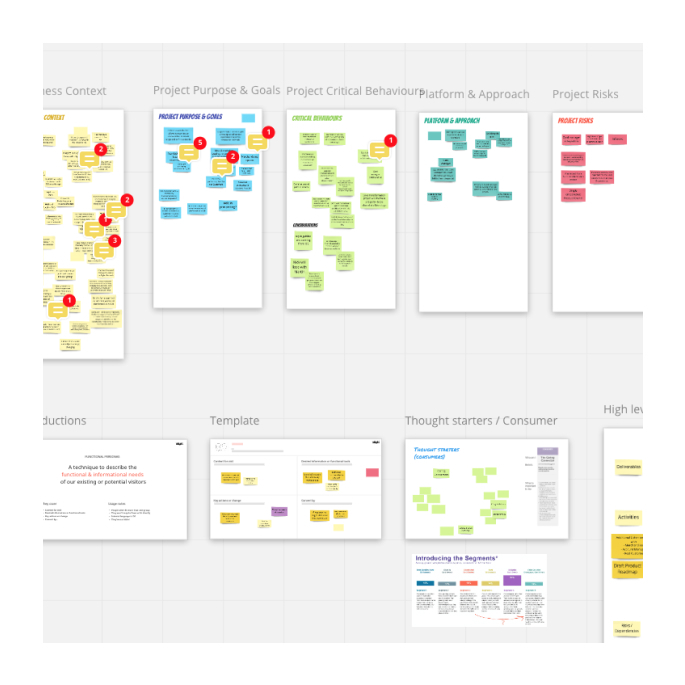 "In the midst of COVID19, The Hallmark project was the first to be delivered 100% remotely and via video conferencing. This forced us to change some of the tools we usually used through-out our process, but maintain the same thinking and quality"
Alex Perron
Producer - Inlight
The Tools
Adapting the tools,
not the thinking
To transition into a purely remote work environment, we enhanced the way we worked with our existing tools. We kicked off the project using Miro - an endless collaborative whiteboard where we jotted down thoughts and mapped our thinking in real time alongside the Hallmark team. To bring this thinking to life, we designed in Figma which allowed seamless sharing across both teams. Throughout the project, Slack was our method of communication and ClickUp enabled us to monitor progress in detail. Zoom was also a huge part of the process, giving us the opportunity to interact with Hallmark 'face-to-face'. Together, these tools helped us adapt our ways of working to a remote setting without sacrificing quality and team connection.

The Insights
From complex to clear
We discovered how important it was for Hallmark to have a personal connection with their customers and how much detail and care went into setting up their displays. These insights formed an opportunity: to create a digital experience where they could both connect with their customers and communicate complexity in clear and visually engaging ways.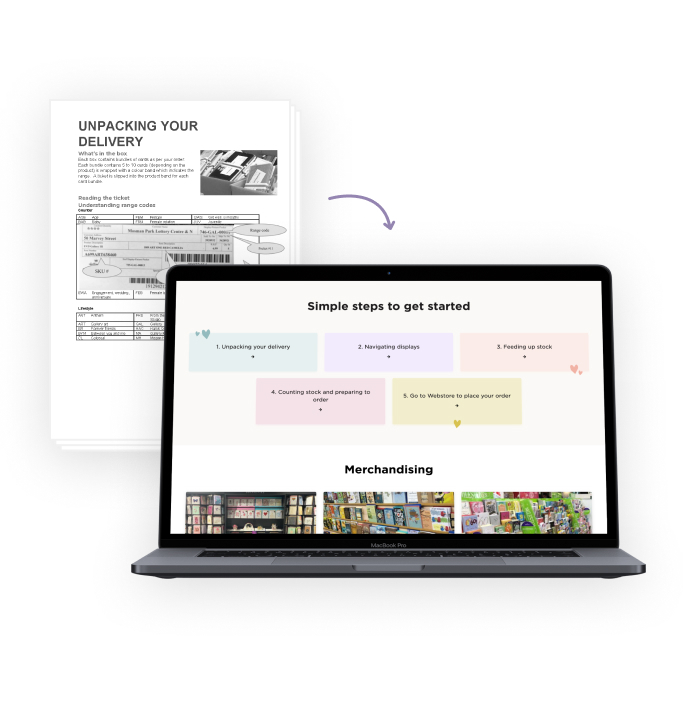 Ideation
Content is King
Resurfacing from our deep-dive into the Hallmark eco-system, our team launched into ideation. We researched and experimented with the best ways to display blogs and articles and dug into Hallmark's vast product catalogue to test our ideas with real content. Throughout our design investigations one thing was clear - simplicity is key and we should let the content do the talking.

The outcome
The beginning of a digital future
The web portal empowers Hallmark customers to access ranges and build an association with the brand. With the ability to easily grow these foundations into a large-scale e-commerce marketplace of all ranges and products - we're just at the beginning of Hallmark's digital future.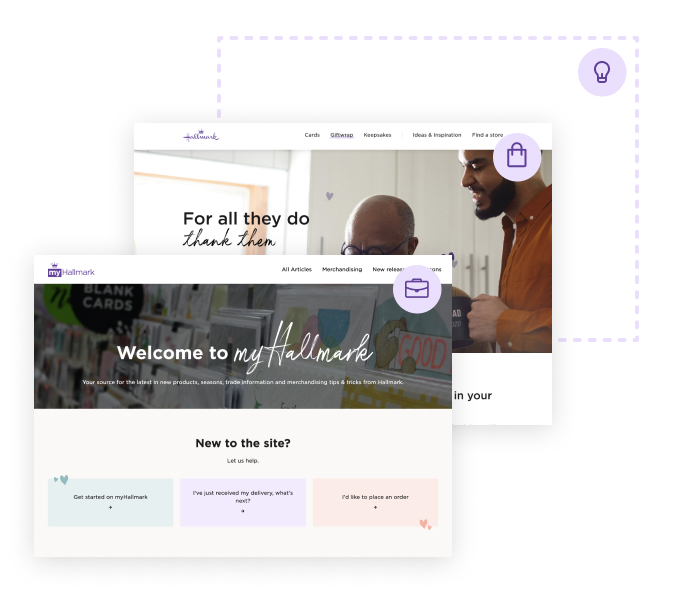 "Inlight are a wonderful team to work with. Looking forward to doing more in the future"
Daniel Hirth
Business Project Manager, Hallmark
Our approach
Building with flexible foundations
In addition to their Web Trade Portal, we helped Hallmark begin to explore what their eCommerce experience could look like and how they could create ways to further interact with their consumers. When building the Portal, we kept this at front of mind. We built a system and chose a CMS that could easily manage both the portal and the e-commerce sites.
Hallmarks website is just the beginning of their digital transformation.