Bula!
#FijiTime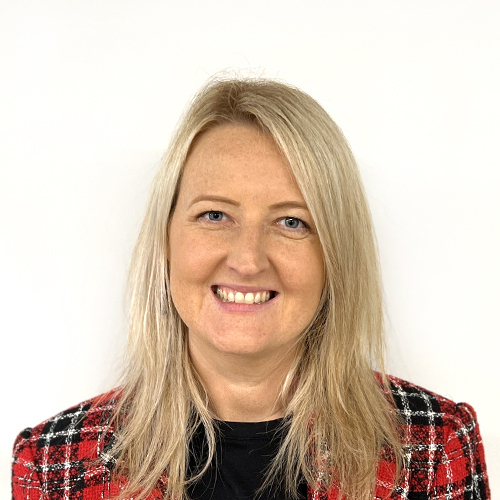 by Steph Bailey
27 Nov 2018 · 5 min read
5 nights. 19 legends. 2 Workshops. 4 team dinners. 1 Quarterly Champion. 129 games of Uno. 35 pool cocktails. 19 rounds of golf. 62 sets of tennis. 1 Bachelor in Paradise puzzle...
An Inlight team trip has been embedded in the Inlight culture since inception, as a way to give back to our dedicated team. Here's a collection of some reflections from our team on our time together in Fiji.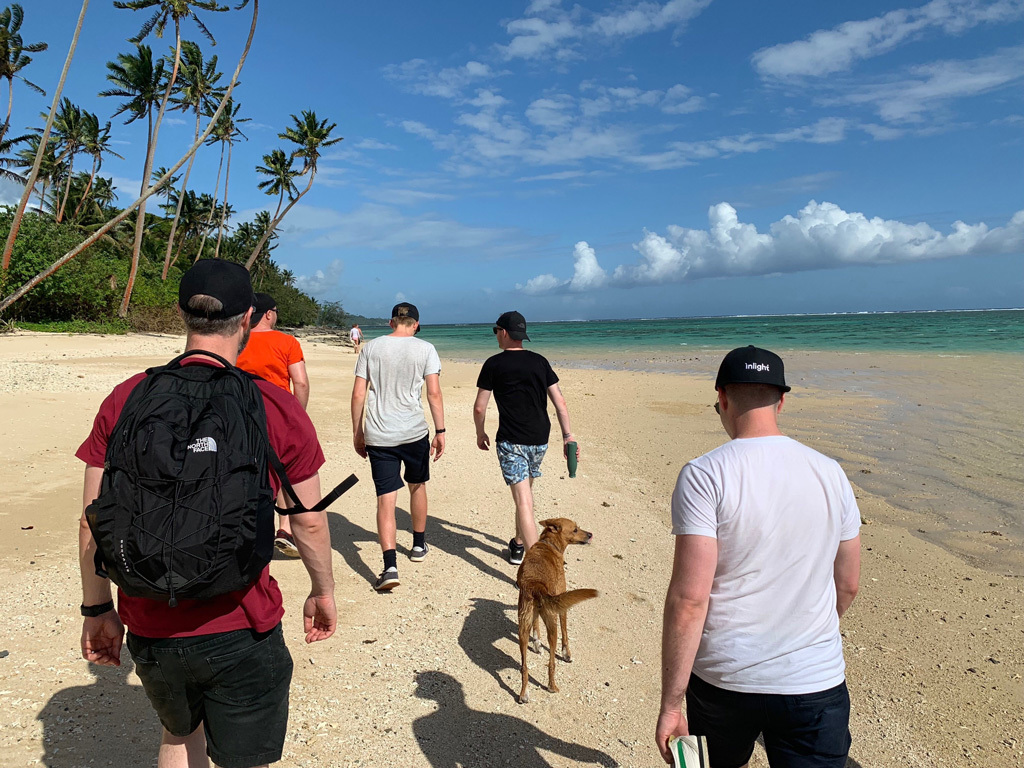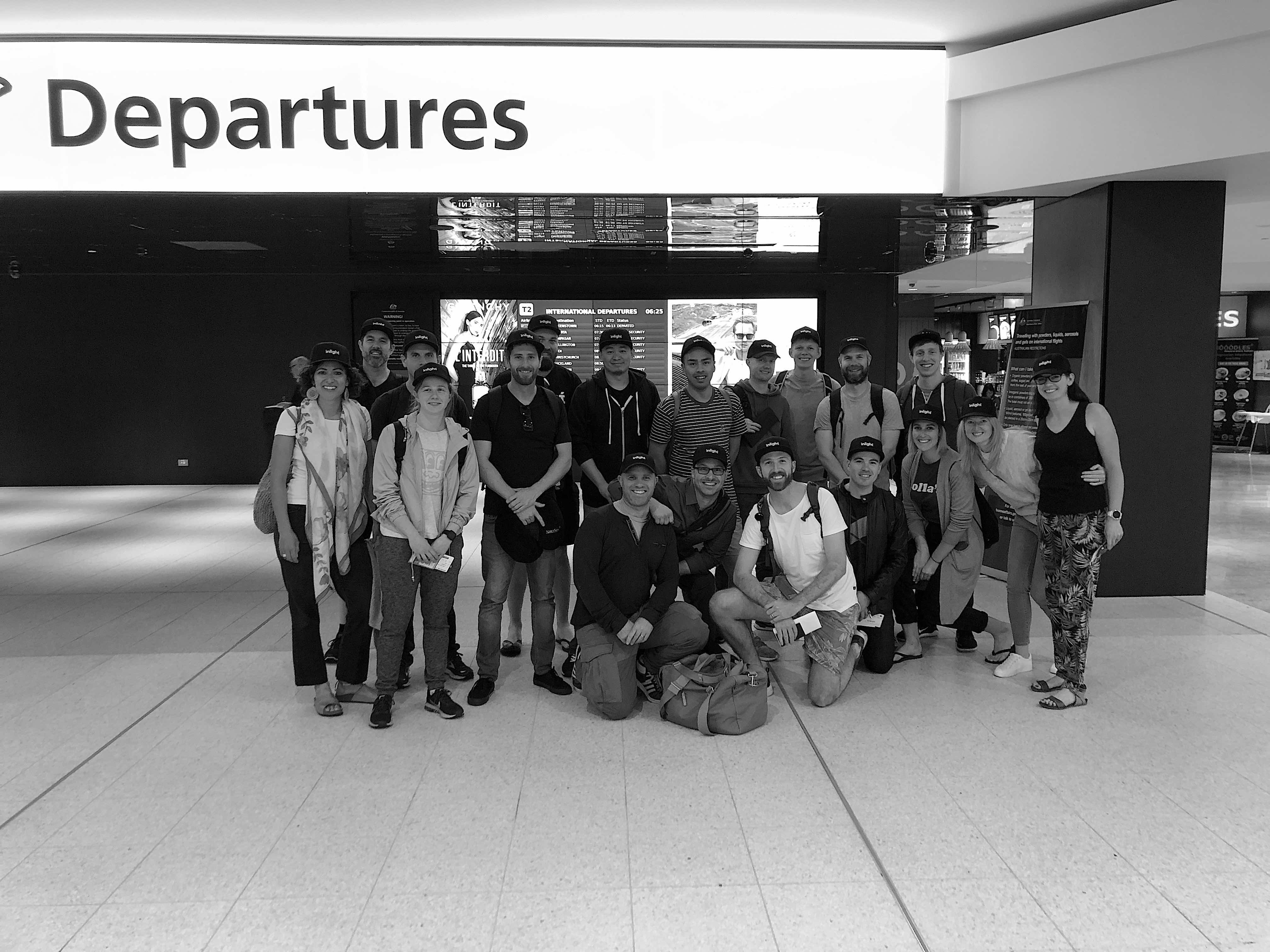 Trying to choose new places each trip, this time the Inlight team jetted off on an early morning flight to Fiji. Arriving 5:30am to Tullamarine, and touching down in Fiji at 9pm #fijitime after an emergency diversion through Brisbane, the team were ready for the tropics!
We celebrate this time with our team together. The opportunity to connect in a different way, spending time getting to know our colleagues on a more personal level and creating memories together. It's not all beaches and cocktails; through a period of growth and change over the past 12 months as we transitioned CEO's and evolved our strategy, this was the culmination of all the hard work the team put in during that period. Resilience. Our team are highly resilient and we embrace and reward that.
We started these trips in the very early days of the business when there was only four of us. When you work in close proximity with the same three people for long hours every day (often under stressful conditions), you need a way to step back, humanise each other and socialise outside of work. It's amazing how far a quick drink or meal after work can go to maintaining a strong working relationship. A trip away together took this one step further. As the company grew, we found it not only provided a good outlet to relieve tension and build stronger relationships, but really help foster new relationships and bring some staff out of their shell. The team always felt closer, more energised and in tune after returning from a week away together.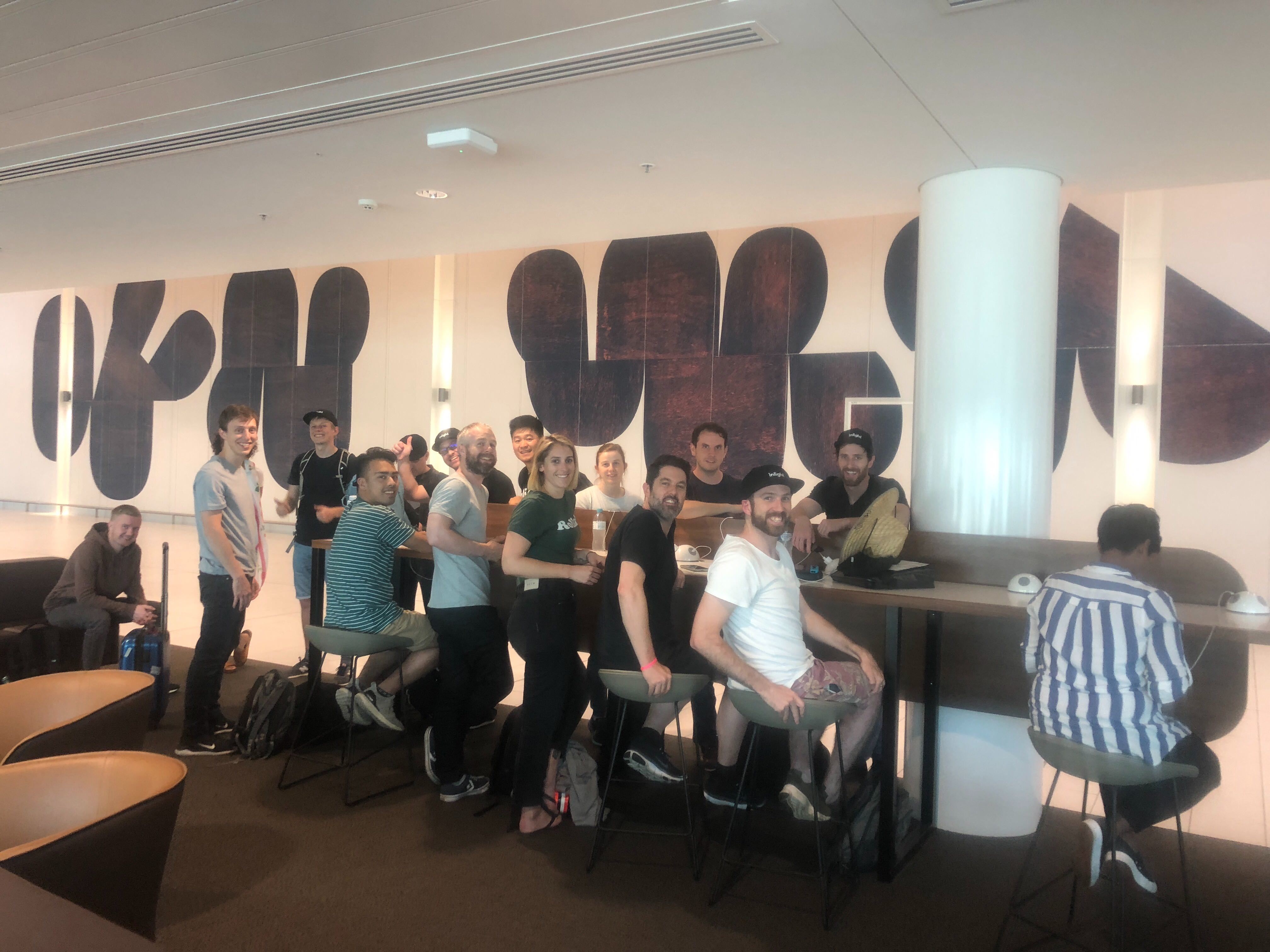 "I particularly appreciated the opportunity to just hang out and get to know some of the team without the usual day-to-day considerations of deadlines, working hours, meeting rooms, task management, etc.

Good humans to be around. And wow we're pretty lucky to work for a company that understands this and makes it happen."
Harley Donaldson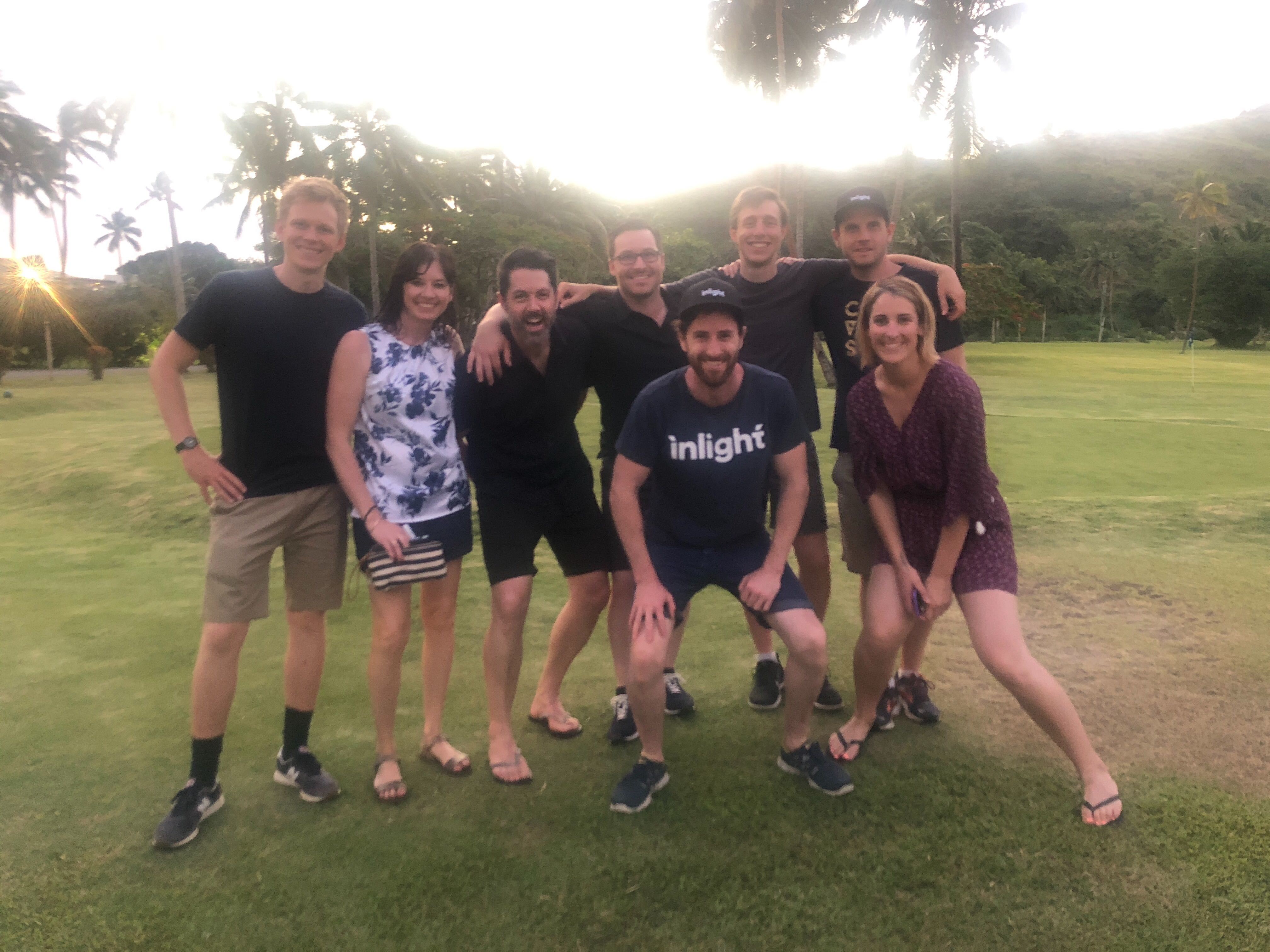 "Besides the relaxing, playing tennis, few rounds of golf and exploring wilderness with the team, one of my highlights was a session we had as a team where we individually reflected on our own values and then shared those values and stories about our experiences living those values or working towards living them. It was a positive reflection exercise and revealed how aligned many of our deeper values are."
Ben Pearson
Our values exercise was one that we'd done as a Leadership team at our strategy offsite earlier in the year. It was a really fantastic exercise to extend to the broader team and help understand what drives each of them. Talking about what our core values are, and how we represent those, either successfully or could do better, they allowed us to learn even more about each other and have an appreciation for what differences and similarities exist between us. Often it's quite daunting to list off your values, so Mark managed to make it bite size, by giving the team an existing list of personal values to help individual narrow down what was important to them.
"Memorable moments for Fiji include for me: The sunsetting at the back of the boat with Cam, Nic and Bec on the return from Cloud9 and framing the clouds, David's new rule in Uno in which Craig must pick up four cards for EVERY +4 card that is revealed, Christina's first round of golf in which she played some terrific shots, and the second walk back from the cafe / supermarket along the beach where we paused to splash in the crystal clear ocean. All marvellous."
Mark Oliver, CEO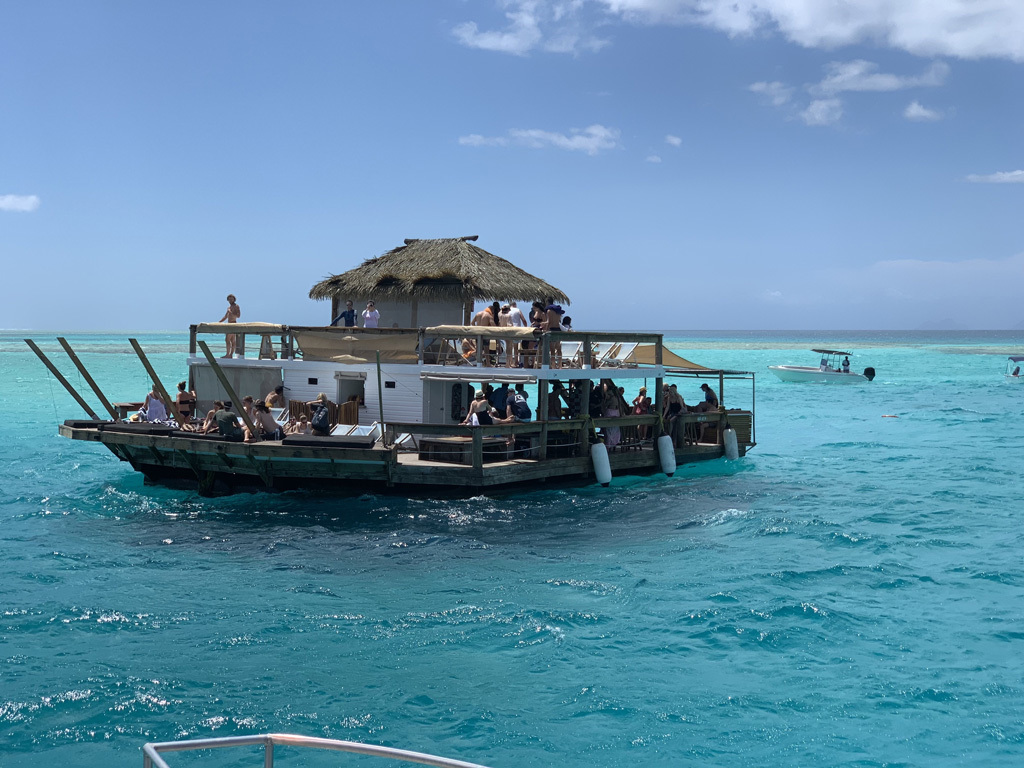 Personally, having a new team member in my team, I was excited to get to spend some time getting to know her, as well as spend time with the broader team. Flexible working is fantastic, but I tend to miss out on some of the social element on Fridays by how I choose to structure my 4 day week. Meaning I don't get a chance to end the week over a laugh and a beer, and often a board game! Major highlights for me were centred around getting to know the team on a more personal level, team dinners and the new games I got to learn and play with the gang! Not to mention the games evenings in my hotel room with 19 of the team squeezing in, with two games stations setup organically!
Lowlights include James Irving's feet tucked into my doona next to my pillow...
Looking for a good game? We played a lot of these!
Steph Webster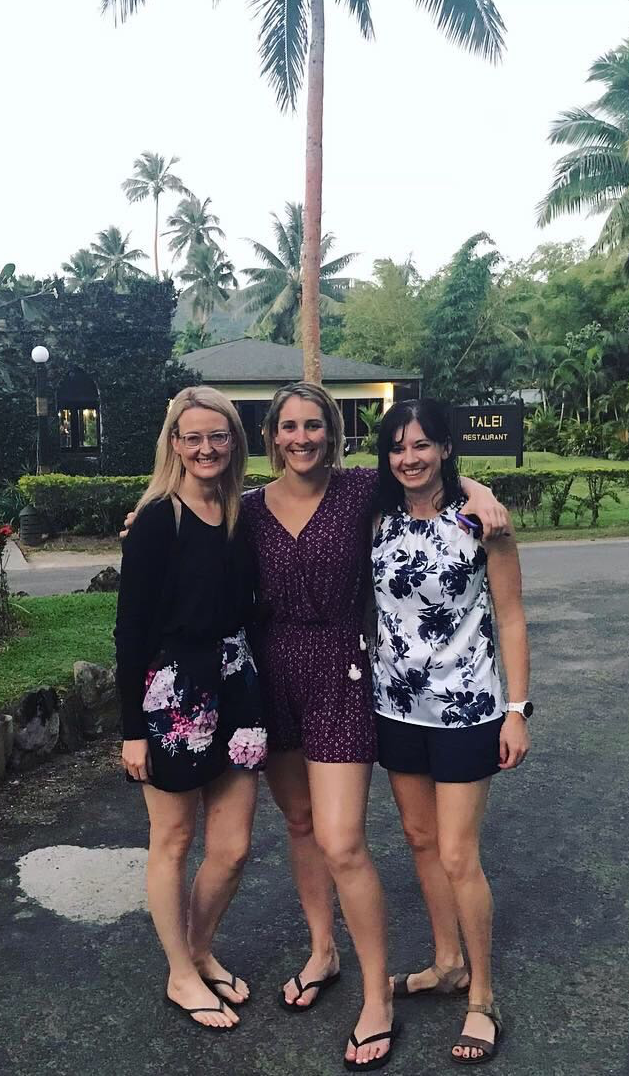 "Spending time with the team outside the office, is always invaluable to get to know team mates and learn how they think/what makes them tick. Being overseas and sharing new experiences together heightens this. I feel like I know the team so much better, which makes working together easier. It's also great to understand what's going on outside the working life, so we can better understand each other.

We are so fortunate that the Inlight owners value these trips highly, as the understand how people relationships are key. I found it to be an amazing experience, and preferable to a cash bonus, which can disappear into everyday spending. As the Finance Manager, I think it was a fantastic investment!"
Lisa Jumar